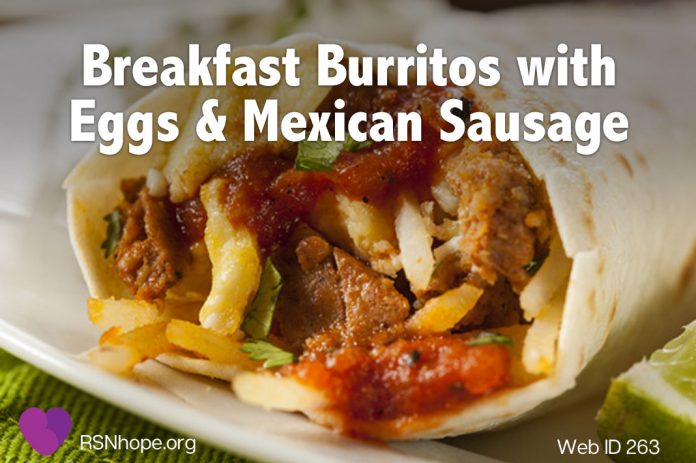 Delicious and filling, kidney friendly breakfast for any day of the week and for on the go. Wrap it up and take it with you!
Servings: 3
Ingredients
3 ounces of chorizo (Mexican sausage)
3 eggs, beaten
3 flour tortillas

Directions
1.    Fry chorizo in skillet until dark in color.
2.    Add eggs and cook until done.
3.    Fill warmed tortillas with mixture and roll up, folding up the bottom edge before rolling to keep the filling from falling out.
Approximate analysis per serving:
Recipe Disclaimer
Due to variations in ingredients, the nutritional analyses should be used as a guideline only.
A renal dietitian reviews all recipes, but we cannot assure that all values are accurate. Remember to consult a renal care provider with respect to any specific questions or concerns you may have regarding proper renal nutrition or before making any changes in your renal diet.
Uploaded: 12-31-08
Web ID 263