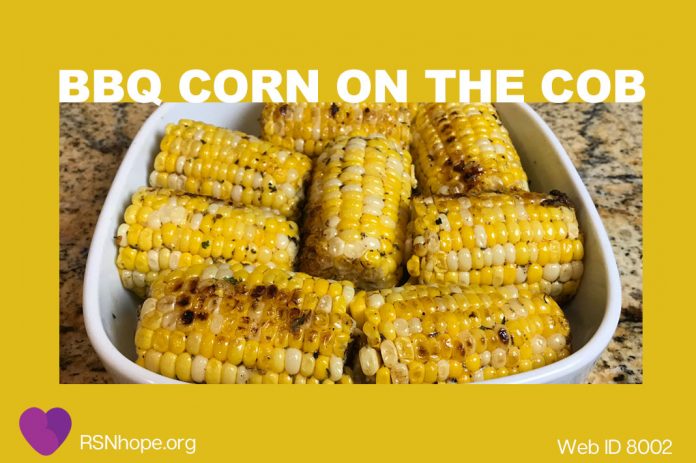 Summer grilling, having a blast! This savory recipe goes with any main dish you also have going on the BBQ this summer.
Ingredients
Serves 8

3 tablespoons olive oil
1 tbs grated parmesan cheese
1 tsp teaspoon dried thyme
1 tsp parsley
1/2 teaspoon black pepper
4 fresh corn on the cob, cut into 8 halves
Instructions
Husk and clean the corn (or you can buy 4 prepped ears from the produce section of the store).
Mix the oil, cheese, thyme, parsley and black pepper in a dish wide enough to roll the corn into and completely cover with mixture.
Place the corn in the mixture and roll to thoroughly coat corn.
Place all of the corn onto the center of a heavy-duty aluminum foil sheet.
Fold up the edges of the foil sheet to create a tray making sure not to leave space for oil to drip onto the grill.
Place the foil tray on the grill over medium heat and cook for 15-20 minutes turning as browning is done one each side.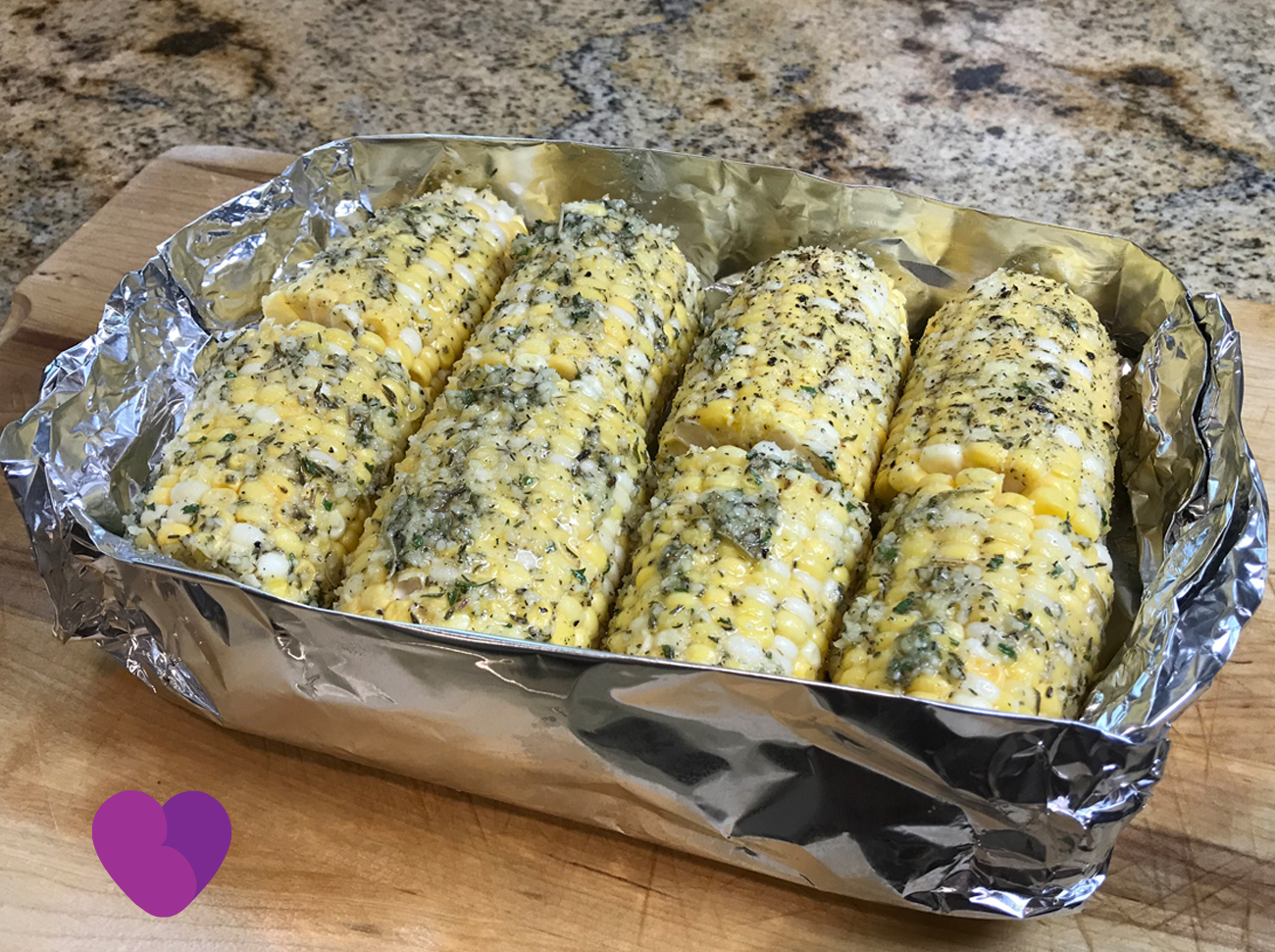 Approximate analysis per serving:
Calories  109
Fat 6 g
Protein  2 g
Carbohydrate 15 g
Fiber  2 g
Sodium  15 mg
Potassium  189 mg
Calcium  9 mg
Phosphorus  59 mg
Cholesterol  1 mg
Recipe Disclaimer: Due to variations in ingredients, the nutritional analyses should be used as a guideline only. A renal dietitian reviews all recipes, but we cannot assure that all values are accurate. Remember to consult a renal care provider with respect to any specific questions or concerns you may have regarding proper renal nutrition or before making any changes in your renal diet.
Web ID 8002