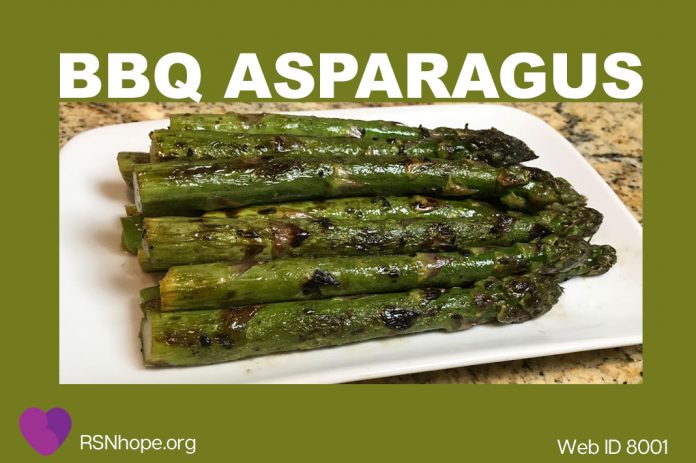 Asparagus is a versatile vegetable that's tasty in just about any form. Fresh grilled asparagus is delicious as side dish, but it is also delicious chopped in salads, pastas, and rice casseroles.
Ingredients
6 Servings
1-1 1/2 lb fresh Asparagus (12 – 15 large spears)
2-3 tbsp. extra-virgin olive oil
1-1 1/2 tsp. pepper
2-3 tbsp. lemon juice
Instructions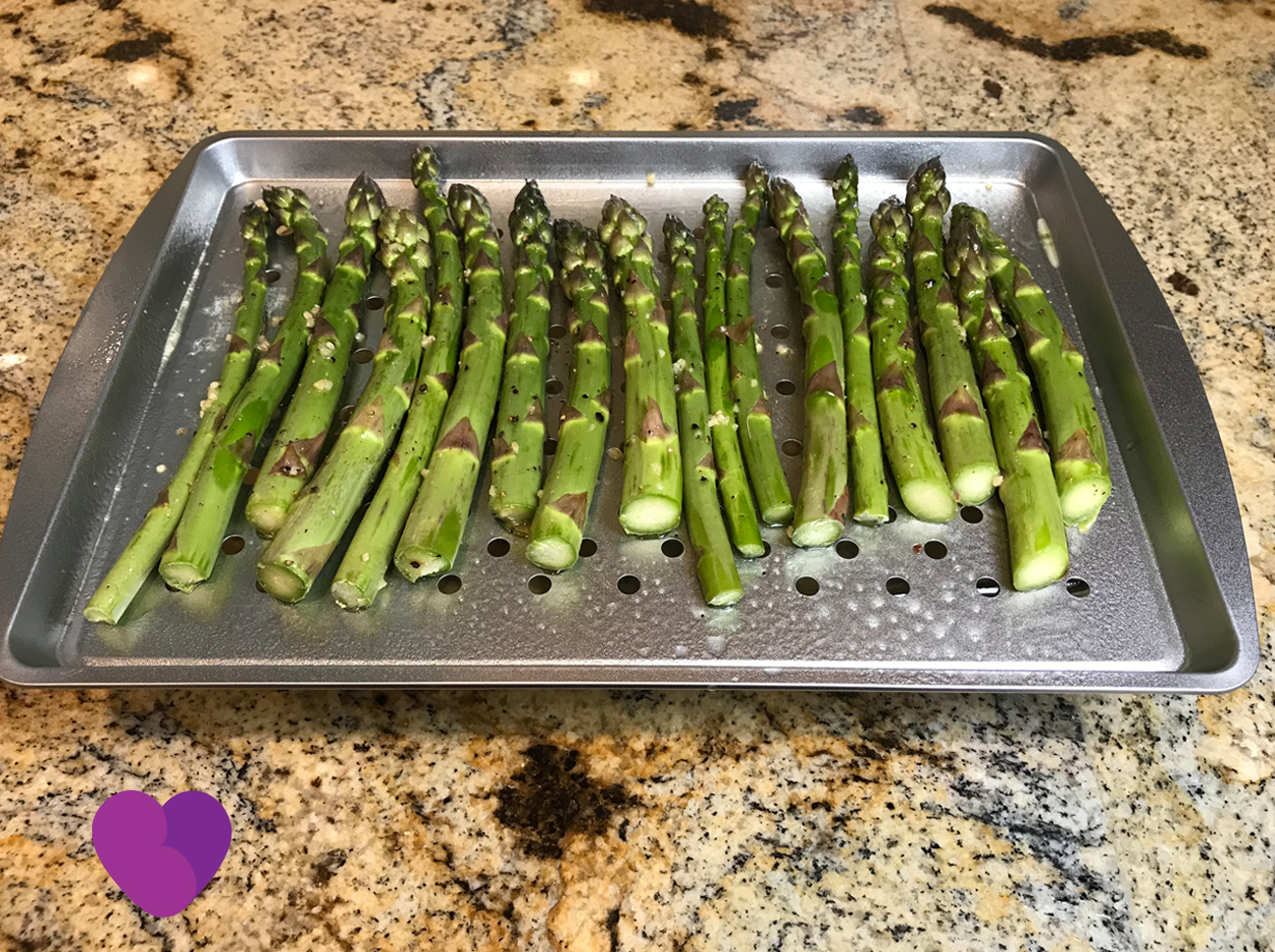 Mix the oil, black pepper and lemon juice in a shallow dish wide enough to roll the asparagus into and completely cover with mixture.
Wash and trim the woody ends of the asparagus spears. Tip: Hold the spear just below the tip with one hand and at the end with the other and gently bend. The spear will naturally give where the woody ends stop, and the tender asparagus starts.
Roll the asparagus into the oil mixture and leave in the dis. Place the tray onto a dish to keep the oil from dripping keep in the refrigerator to marinate until the grill is ready.
Prepare charcoal or gas barbecue and heat medium-high heat.
Lightly spray vegetable grilling tray, a grill basket or sheet of heavy-duty tin foil folded into a shallow tray with olive oil spray to keep the spears from sticking to the pan.
Arrange the asparagus onto a vegetable grilling tray and pour any remaining oil from the dish onto the spears.
Grill asparagus in the pan or on the tin foil until tender and beginning to brown, turning frequently, about 5 minutes. Transfer to platter. Serve warm or at room temperature.

Approximate analysis per serving
Calories 86
Fat 6 g
Protein  3 g
Carbohydrate 5 g
Fiber  2 g
Sodium  4 mg
Potassium  196 mg
Phosphorus 41
Calcium  20 mg
Recipe Disclaimer: Due to variations in ingredients, the nutritional analyses should be used as a guideline only. A renal dietitian reviews all recipes, but we cannot assure that all values are accurate. Remember to consult a renal care provider with respect to any specific questions or concerns you may have regarding proper renal nutrition or before making any changes in your renal diet.
Web ID 8001