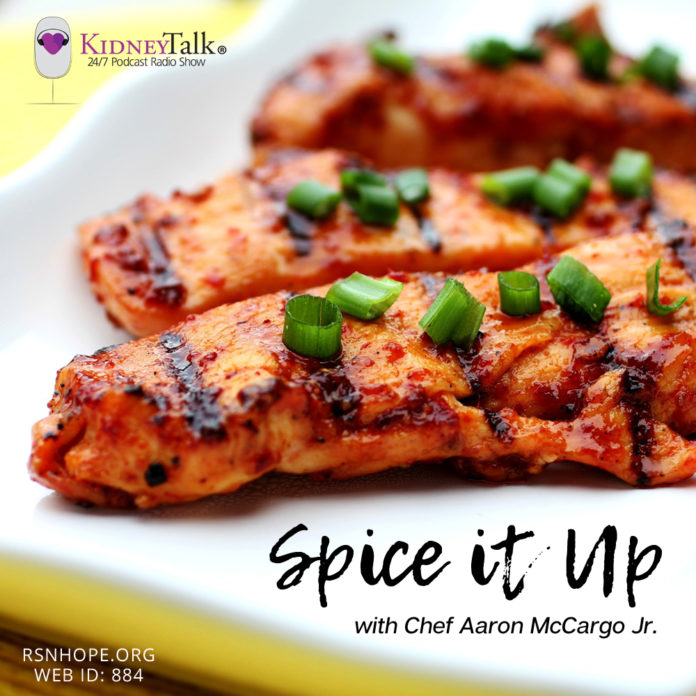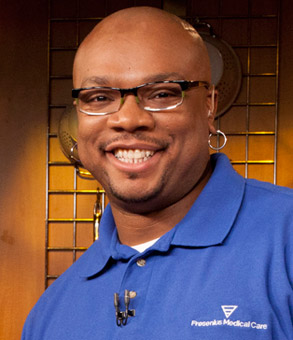 Chef Aaron McCargo Jr., from Big Daddy's House on The Food Network, has come up with good-tasting, kidney-friendly recipes for people on dialysis. Listen to this interview and find out about the spices and juices you can use to give your food that extra something to help you stay on track with your renal diet, together with other useful tips. Try one of his recipes and have what he calls "a party in your mouth."
Click here to find his renal-friendly recipes.
You can also listen to and download the podcast with these apps:
Spicin' Up the Renal Diet Tips & Tricks
Hosted By Lori Hartwell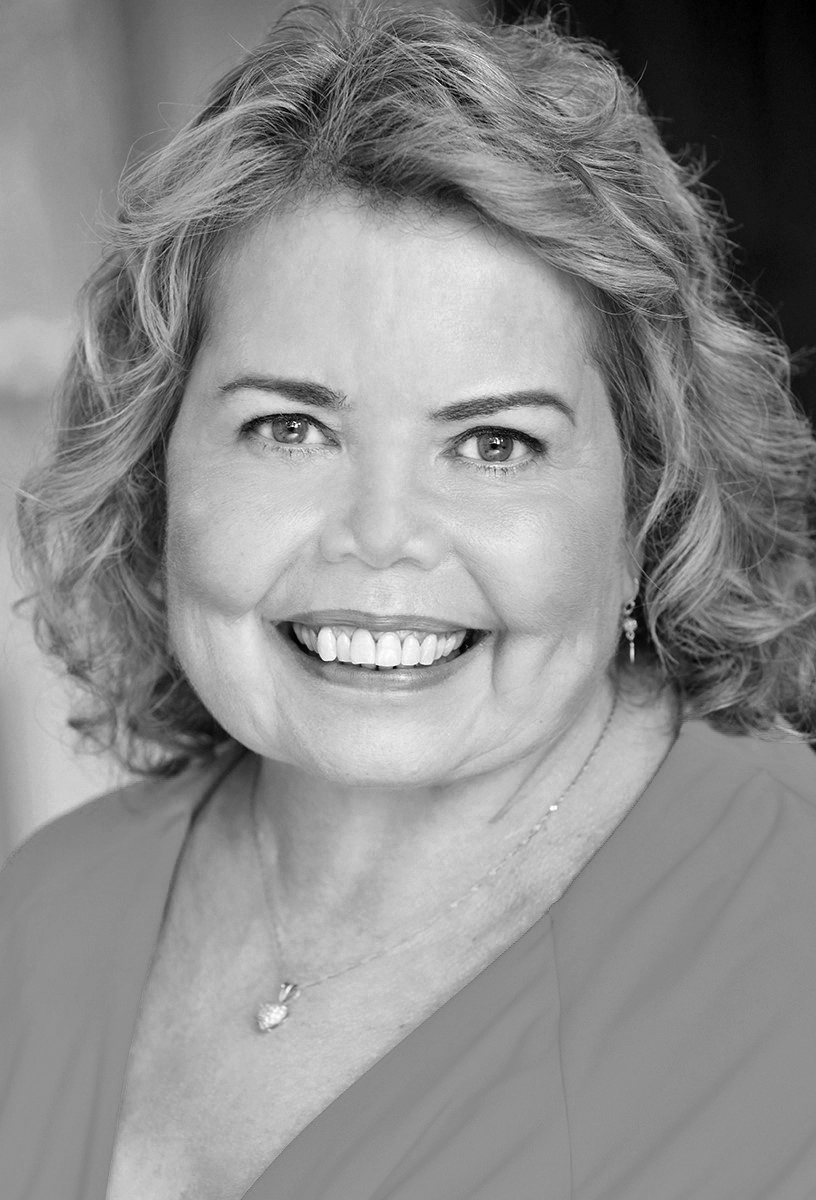 Lori Hartwell is the Founder & President of Renal Support Network (RSN) and the host of KidneyTalk®, a radio podcast show. Lori was diagnosed with kidney disease at the age of two. In 1993 she founded RSN to instill "health, happiness and hope" into the lives of those affected by chronic kidney disease. Lori is also the author of the inspirational book Chronically Happy: Joyful Living in Spite of Chronic Illness and is a four-time kidney transplant recipient.
Web ID 884