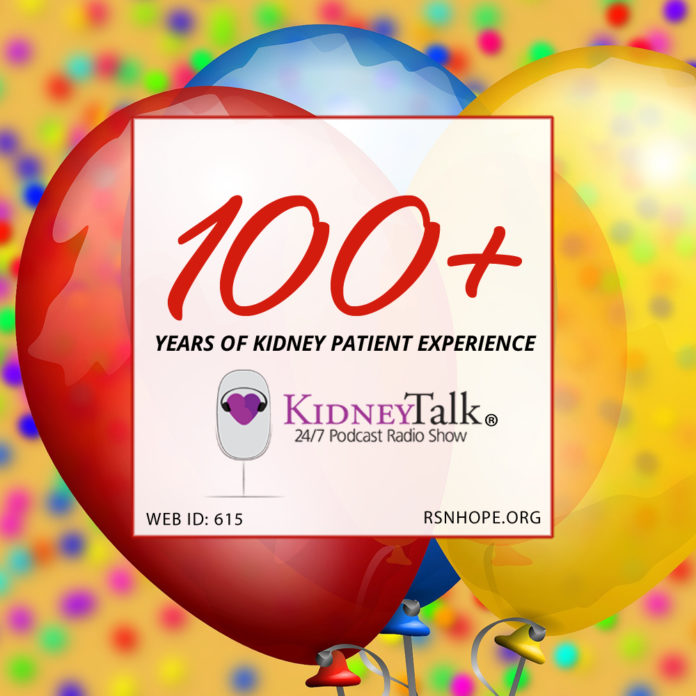 Welcome to KidneyTalk!
On this week's show, Lori Hartwell and Stephen Furst take part in a fascinating conversation on living long and well in spite of kidney disease. As you may know, Lori has been a kidney disease survivor for the past 38 years. Stephen, on the other hand, only recently started dialysis, so he's "all ears" as Lori and two lovely ladies carry on a casual conversation about how they got to this point in their lives. Altogether, Lori and this week's guests, Roanne Dale and Sharon Pahlka, share more than 100 years of combined kidney patient experience among them.
"What do you do when something happens and you just don't understand?" asks Stephen. "Why does my blood pressure plummet while I'm on dialysis?"
"I had very low blood pressure," answers Sharon, who's currently enjoying a kidney transplant. "Part of the reason was that I would lose too much fluid weight while on dialysis."
"I always run pretty low," says Roanne. "What helps me feel better is to eat half a piece of toast and drink a small amount of coffee within the first 30 minutes of dialysis." Interestingly, Stephen reports that he just tried that for the first time, and it did seem to help. (How great is it to ask a question, get advice, and know that it works?!)
Lori suggests that choosing the proper hemodialysis access, along with its proper management, are keys to long-term dialysis success. Roanne agrees, and she has good reason: her access, an AV fistula, has worked wonderfully for the last 28 years!
Sharon concurs that "the AV fistula is the gold standard." Her fistula lasted for 19 years, right until she had it tied off after receiving her transplant. "My fistula became my lifeline," says Sharon.
Other valuable tips offered by the patient-experts on this week's show are: Know your lab numbers, be your own advocate, take care of your access, practice prevention, and talk with your doctor about anything that concerns you or that you don't understand. Offers Lori: "Never think you know everything. There are always new advancements in the renal field."
All three of these long-term survivors agree that patients need to ask fellow patients questions regarding their experiences with kidney disease. After listening to this collection of long-term survivors, Stephen comments that he's seeing "such a closeness and willingness to help each other in the renal community." Lori couldn't agree more: "It's all about patients helping patients," says Lori. "One friend can make a difference. It's so important to connect with each other."
Among kidney patients, there's a wealth of knowledge just waiting to be shared. We encourage you to reach out and ask.
You can also listen to the podcast on iTunes.
With your Hosts…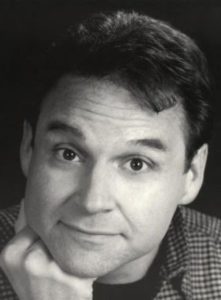 Stephen Furst got his big break into movies in "Animal House," in which he played Flounder. Stephen has also starred as Dr. Elliot Axelrod in "St. Elsewhere" and as Vir Cotto in "Babylon5." He is a successful television and movie producer/director and a kidney patient.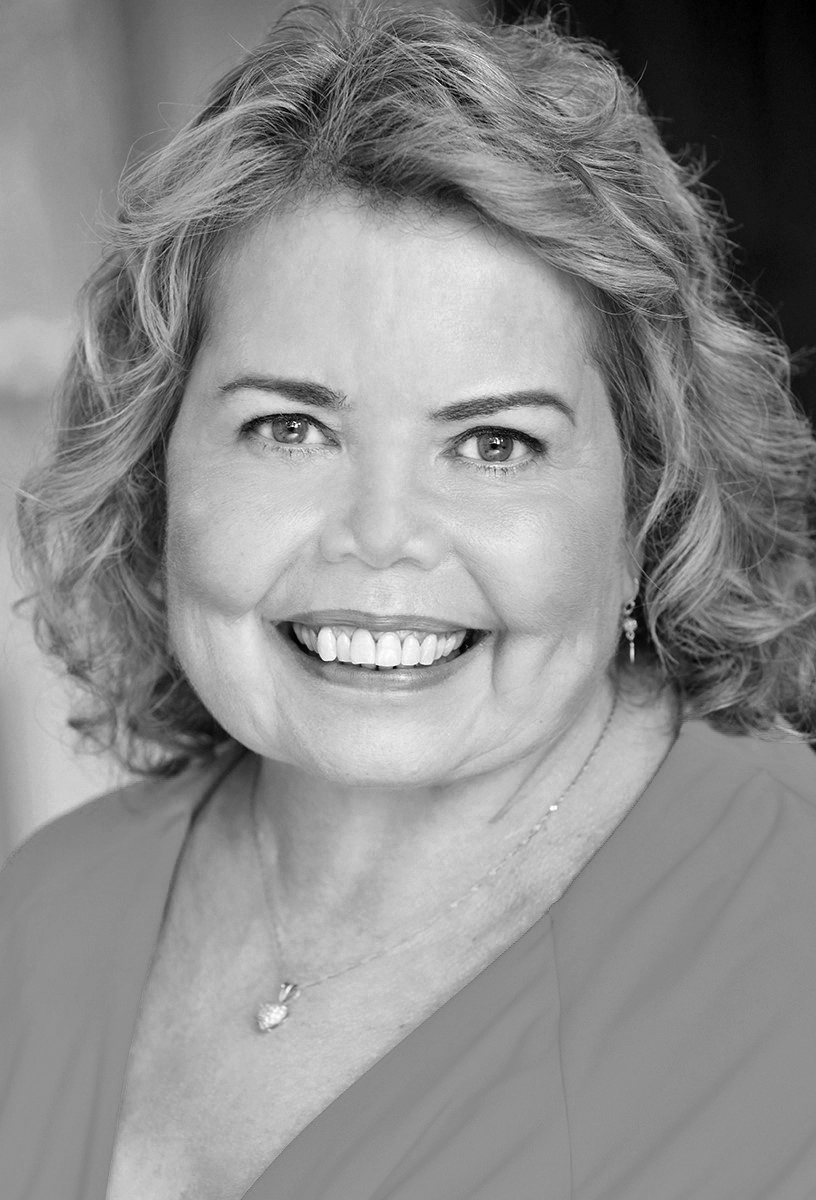 Lori Hartwell is the Founder & President of Renal Support Network (RSN) and the host of KidneyTalk®, a radio podcast show. Lori was diagnosed with kidney disease at the age of two. In 1993 she founded RSN to instill "health, happiness and hope" into the lives of those affected by chronic kidney disease. Lori is also the author of the inspirational book Chronically Happy: Joyful Living in Spite of Chronic Illness and is a four-time kidney transplant recipient.
Web ID 615