RSN is Pleased to Present Hope Week's Esteemed Panel of Speakers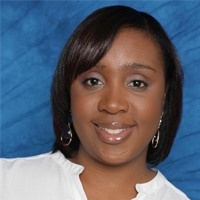 Wendy Rodgers, M.Ed, MPH is an educator, who in 2009, received a kidney transplant after a nine year wait on dialysis.  Wendy has expanded her expertise into advocacy for increased awareness and better health policy for the renal community.  Wendy has also served as a national spokesperson for lupus and currently resides in Southern California.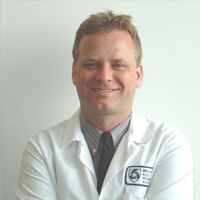 David B. Mount, MD, is a graduate of University of Toronto, completed his residency at Toronto General Hospital, and a nephrology fellowship at Brigham and Women's Hospital. He is the Associate Chief and Clinical Chief in the Renal Division at Brigham and Women's Hospital, Director of Dialysis Services at Brigham and Women's Hospital, a member of the Renal Division at the VA Boston Healthcare System, and a faculty member at Harvard Medical School. His research focuses on molecular physiology of renal urate transport.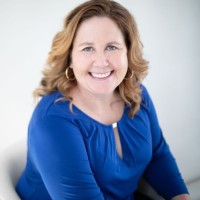 Beth Morlang, RD, LDN, FNKF is a Registered Dietitian and Licensed Dietitian Nutritionist who specializes in CKD and chronic disease Medical Nutrition Therapy. She is the Lead RD at Central Florida Kidney Centers. She has been an Akebia speakers Bureau member since 2015, sharing scientific data supporting the use of Auryxia for control of serum phosphorus levels in adult patients with chronic kidney disease on dialysis.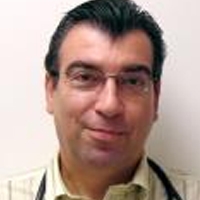 Raffi Minasian, MD is a practicing nephrologist in the Los Angeles area with over 34 years of diverse experience. He serves as medical director for several facilities he has focus on managed care/ACO issues as they relate to the CKD/ESRD population as well as home dialysis modalities. Dr. Minasian is currently serving on the California Dialysis Council and Renal Support Network Board of Directors.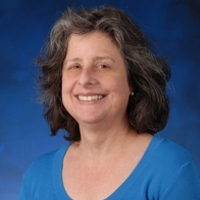 Madeleine Pahl, MD is a Nephrology Specialist at the University of California, Irvine in Orange, CA and has over 42 years of experience in the medical field. She is also the principal investigator at UC Irvine in an NIDDK-funded, national study named: The Family Investigation of Nephropathy and Diabetes. FIND is a multicenter study designed to identify genetic determinants of diabetic nephropathy in different ethnic groups using a variety of strategies to localize susceptibility genes.
Listen to Dr. Pahl's KidneyTalk Podcast: Having a Baby on Dialysis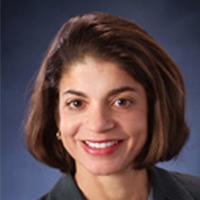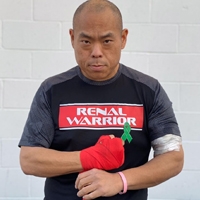 Wilson Du, aka the Renal Warrior is a Dialysis Patient and athlete. He is living proof that sometimes when looking for a hero you find one within yourself. In order to be listed for a kidney transplant, he had to lose a significant amount of weight. He chose life and began cycling and working out regularly and made his goal. Now he is listed and is in search of a living kidney donor. In 2018, Wilson from San Francisco to San Diego to help raise awareness for kidney disease and living donation. Wilson says, "My mission is to inspire people who are struggling to lead a healthy lifestyle: if I could do it while on dialysis, so can you. I looked chronic kidney disease in the face and kicked its butt."
Listen to Wilson Du's KidneyTalk Podcast: Renal Warrior: The Power is Within You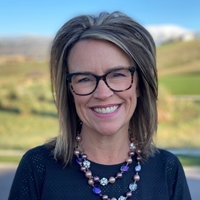 Debbie Drayer, Pharm. D, is a pharmacist with post-graduate training in dialysis and clinical pharmacy work with a non-profit dialysis provider. She transitioned to Amgen in 2010 in a medical support role and has supported the nephrology community in clinical, research, and educational initiatives since.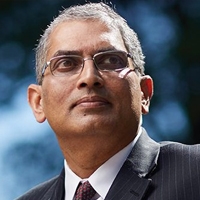 Dinesh Chatoth, MD, is currently supporting the evolution of Home Therapies at Fresenius Kidney Care. He is Medical Director for a Fresenius Kidney Care hemodialysis unit in Lawrenceville, GA, and former Chairman of FMCNA's East Medical Advisory Board. A member of the FMCNA Corporate Medical Advisory Board and the Fresenius Physician Technology Group,Dinesh Chatoth, MD, is President and CEO of Georgia Nephrology in Atlanta and lectures extensively on chronic kidney disease management.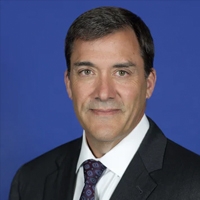 Geoffrey Block, MD is the Associate Chief Medical Director and Senior Vice President of Clinical Research and Medical Affairs at U.S. Renal Care.  Dr. Block served as Director of Clinical Research and Partner at Denver Nephrology.  Over the last 20 years, Dr. Block has served as the principal or co-investigator for numerous clinical trials, and his work has been widely published. Since 2000, he has been a manuscript reviewer for the New England Journal of Medicine, Journal of the American Medical Association, Journal of the American Society of Nephrology and American Journal of Kidney Disease, among several other. journals.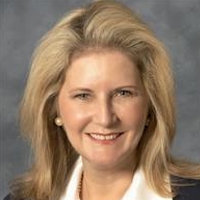 Gail Dewald is a senior level Clinician with expertise in Renal/Kidney Disease, Hemodialysis, Peritoneal Dialysis, Pediatric dialysis, Dialysis Clinic Administration, Regulatory Compliance, Quality Management. She specializes in assisting dialysis facilities in identifying compliance issues with CMS regulations (and ESRD Network goals) through clinic audits and surveillance. She is on the ESRD Network 14 Board of Directors and is a member of the National Quality Forum.
Listen to Gail Dewald's KidneyTalk podcast: Nephrology Nurses: The Lifeline of Kidney Care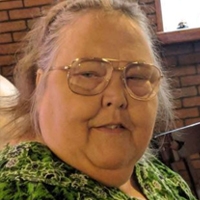 Katherine Soto lives in Rialto, CA with her husband Victor.  They have been married for thirty-three years.  They currently have a cat and a dog who mooch off them.  They raised two daughters who are leading happy lives. They have one granddaughter who is almost three and is a light in their lives.  Katherine is a retired special education teacher.  She taught for over twenty years, most of them at the 6th grade level.  Katherine enjoys writing, reading, traveling, and antiquing. She has a blog that ls about bits and pieces of her life: lifenotonthelist.com.
Read Katherine's Blog posts: Nesting at Dialysis, Thriving on Dialysis and Nine Years on Dialysis and Still Working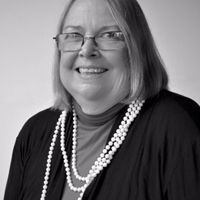 Nieltje Gedney is the Executive Director of Home Dialyzers United (HDU). She started home hemodialysis in 2014. Nielthe was the past HDU Vice President and Treasurer and also works on the Policy and Advocacy Committee.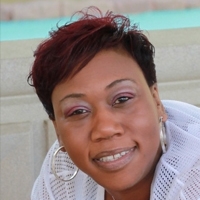 Candee started dialysis when she was 32 and her kids were young and has been on for 13 years with her current treatment option being peritoneal dialysis. She lives in what state with her husband Nathan, and has three adult boys, Brandon, Keithen, and Aareon. She has a small homebased baking business, that keeps her busy along with the new grandbaby.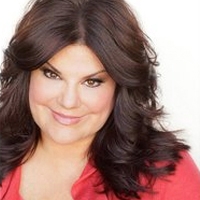 Ann Serrano is an American writer, movie producer, and actress featured in movies and television shows such as The wonderful World of Disney and Arrested Development. She was formerly married to comedian/actor George Lopez and donated a kidney to him in 2005.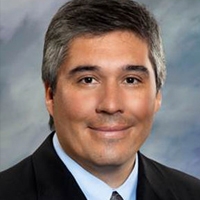 Rafeal Villicana, MD is the Medical Director, Transplant Nephrology at Loma Linda University Health. He is a Transplant Nephrologist who earned his medical degree from Michigan State University. He completed his internal medicine residency at Mayo Clinic Rochester. He subsequently completed Nephrology and Transplant Nephrology fellowships from UCSF. He then spent nearly a decade on staff at Cedars Sinai Medical Center.  His interests include kidney and pancreas transplantation, living kidney donation and ABO /HLA incompatible kidney transplantation. He is fluent in Spanish. He is an associate professor of Medicine at Loma Linda University.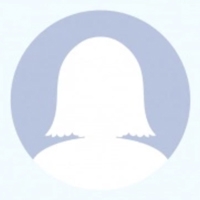 Director of Medical Education at Natera. More speaker bio coming soon.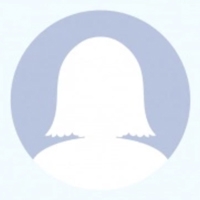 Monica Johnson, MS, BSN, RN
Manager, Medical Science Liaisons at Natera. More speaker bio coming soon.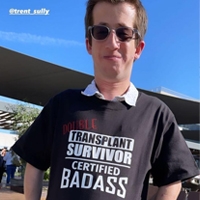 Trent has had a kidney and heart transplant. He was a RSN Renal Teen Prom attendee for many years. He is a Toy Collector/Ambassador & Spokesperson at Grants Wishes.  Trent lives in Scottsdale, AZ .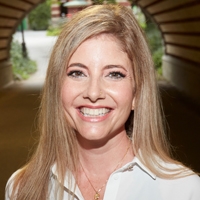 Valen Keefer has had two kidney transplants for over 16 years and liver transplant over one year.  She is an avid public speaker, author, and blogger.  Her triumphs and challenges of growing up with kidney disease taught her what is important in life and led to a path of educating and giving hope to others in the kidney and organ donation communities.  Valen lives in Auburn, California.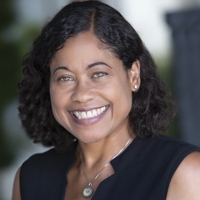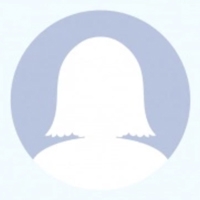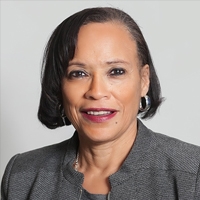 Jean D. Moody-Williams, RN, MPP, is the Deputy Director of the Center for Clinical Standards and Quality. Jean is a member of the leadership team responsible for one of CMS' Centers that has more than 400 employees and a $3 billion annual budget. She is responsible for working with a great team to lead policy activities for Quality Improvement Programs, End Stage Renal Disease Networks, Survey and Certification, Quality Measurement and Health Assessment, Clinical Standards, Coverage and Analysis, Quality Innovations Models and many of the agency's Value Based Purchasing and public reporting programs for hospitals, physicians and ambulatory settings.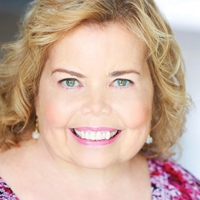 Lori Hartwell has made a difference in the lives of people with chronic kidney disease. Living with kidney disease since age two, having survived 40 plus surgeries, 13 years of dialysis and now living with her fourth kidney transplant, Lori founded the patient-led Renal Support Network in 1993 to instill "health, happiness, and hope" into the lives of fellow patients. She is the author of Chronically Happy – Joyful Living in Spite of Chronic Illness, an inspirational guidebook for handling lifestyle and numerous other non-medical issues that come up in the course of chronic disease. She also is the Host of KidneyTalk Podcast.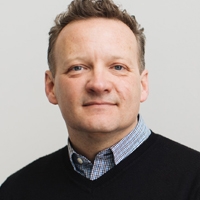 Mark Meier, MSW, LICSW is a Social Worker and is the co-founder of the Face It Foundation which is a Minneapolis-based organization providing peer support for men who deal with depression.  In addition to his role at Face It, Mark is on staff in the Department of Medicine and Community Health in the University of Minnesota's School of Medicine.  Mark previously worked in a dialysis clinic as a social worker, trained patient care technician, and facility administrator.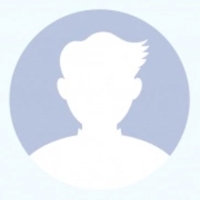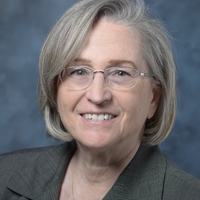 Elaine S Kamil, MD, specializes in nephrology in Los Angeles, CA and has over 47 years of experience in the field of medicine. She graduated from University Of Pittsburgh School Of Medicine with her medical degree in 1973. Dr. Kamil is involved in clinical research and teaching in pediatric nephrology and nephrotic syndrome and patient advocacy. She serves on the faculty of David Geffen School of Medicine at UCLA teaching medical students and residents. She is the Cedars-Sinai principal investigator in the Nephcure Accelerating Cures Institute with clinical research in nephrotic syndrome.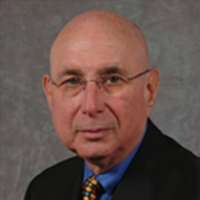 Richard N. Fine, MD is a pediatric nephrologist who currently serves as Professor and Chair of the Department of Pediatrics at Stony Brook University Hospital.
In 1967 Dr. Fine initiated the dialysis and transplant program at Children's Hospital in Los Angeles and rose to the rank of professor at USC School of Medicine in 1976. In 1980, he moved to UCLA to establish the division of pediatric nephrology and revitalize the pediatric End Stage Renal Disease (ESRD) program prior to coming to Stony Brook in 1991.
Dr. Fine's clinical and research interests have focused on optimizing clinical care of children afflicted with ESRD by adapting the dual modalities of dialysis and renal transplantation to a pediatric ESRD population.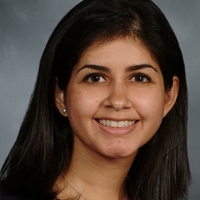 Dr. Gajjar is an Assistant Professor of Clinical Pediatrics in the Division of Pediatric Nephrology at Weill Cornell Medicine, and an Assistant Attending Pediatrician at NewYork-Presbyterian Phyllis and David Komansky Children's Hospital. Dr. Gajjar cares for children with a range of kidney disease, including hypertension, glomerulonephritis, acute kidney injury, chronic kidney disease, end-stage renal disease, dialysis and for children needing pre- and post-transplant care.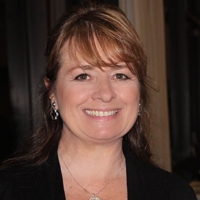 Karol Franks lives in Southern California. The married mother of four is an advocate for those with kidney disease and living donors. Her daughter, Jenna, received her second kidney transplant from a living donor swap in July 2017. Karol is an administrator for Living Donors Online – a virtual community for living organ donors and potential donors and their families, and for medical professionals. She serves as an administrator for the "I Hate Dialysis" Facebook group, which provides support for those with kidney disease, as well as for their families. She has volunteered for RSN's Renal Teen Prom for many years, as well as for other outreach events