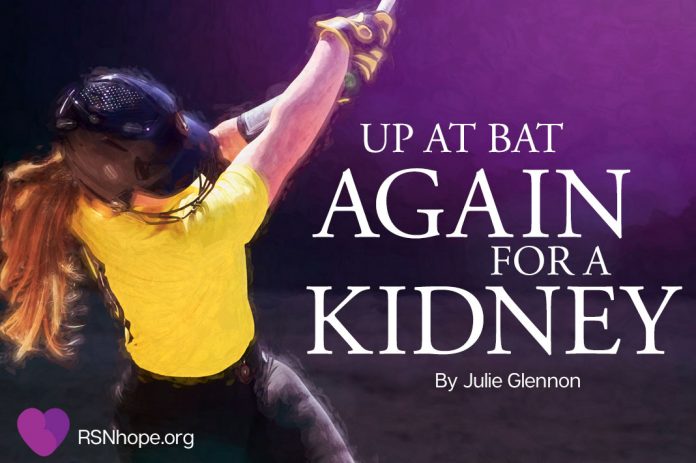 I have had chronic kidney disease for 34 years. My kidney failed as result of lupus, and I started dialysis in 1997. I was lucky enough to receive a transplant in 1999. I always remind myself that a transplant is just another treatment option. It is not a cure for kidney failure and it comes with its own set of pros and cons.
It is well documented that transplant medications can make someone with a transplant more susceptible to cancer since these medications suppress the immune system. And if there is a family history of cancer, it can be a double whammy.
Like anything in life you want to accomplish, you
must NEVER give up
When my transplant was 16 years old (2015), I found what looked like a pencil eraser on the top of my head. I do go to my dermatologist three times a year for a full body mole check. Luckily, my next appointment was in 2 weeks. That spot on my scalp was biopsied and confirmed to be melanoma. This was the beginning of a very difficult time.
The melanoma eventually spread to my lymph nodes. I had two surgeries, 20 radiation treatments, and four cyberknife robotic radio surgeries. At that time my oncologist said I needed a new immunotherapy as one of my treatments. There was a problem, though. I could not undergo immunotherapy while also taking transplant medications. Transplant medications suppress the immune system and the immunotherapy boosts the immune system, so being on both at the same time would be a wash.
My doctors agreed that in order to survive I had to let my transplanted kidney go in order to get the therapy I needed for the melanoma treatment and best chance of survival. I could no longer be on immunosuppressant medication.
It was a very difficult time while I decided what to do. I knew I could live on dialysis if my transplant failed, and the cancer was quite aggressive. After a couple of days, I did decide to let my transplant kidney fail by stopping my medication. I had worked so hard to get the transplant and to keep it. I lived a healthy lifestyle and was always on top of my care. This was one of the most difficult decisions I had ever made.
Six years later I am now cancer free and cleared to get a second kidney!
I have been in the process of getting listed for a second transplant for the last 10 months. To start the process, I just needed a referral from my dialysis social worker or I could even self-refer. My dialysis social worker sent the referral and a week later the transplant center called me to start the process. I started a transplant folder to keep everything organized. I did not want to rely on doctors' offices or imaging centers to send the transplant center
my test results. I wanted to have my own copy of every single test result.
The first two centers turned me down as I am a complicated, risky patient. But, I had to keep moving forward. These two transplant centers said I would do well at a large teaching hospital, so I started the process with a larger center.
I keep up with all my normal cancer screenings. All my tests were up to date including a pap smear, mammogram, colonoscopy, dental clearance, dermatology clearance, and an oncology clearance.
I had a full work-up at the transplant center in August 2021. As time passed I was told due to a thyroid nodule that I would need to see an anesthesiologist to confirm that a breathing tube could be placed without any obstruction.
Unfortunately, this anesthesiology appointment fell through the cracks. I was told I needed to see the anesthesiologist, but when I never heard from my transplant coordinator for two months, I assumed they had decided that I no longer needed to see the anesthesiologist. That was certainly a mistake on my part. I should have followed up. As the weeks and months have passed I have needed to be relentless in getting these appointments scheduled. I have learned how important it is to advocate for myself to get the best care. 
Eight weeks ago, I was told the transplant team wanted to re-biopsy my thyroid nodule. I had it biopsied in 2018. The transplant coordinator seemed to have a lot of difficulty scheduling the initial consult with an endocrinologist. Four weeks went by. I decided to take matters into my own hands, and within 10 minutes I had an appointment scheduled with an endocrinologist for the following week. I now have a biopsy scheduled. Hopefully this will be the last test before being put on the transplant list.
Like anything in life you want to accomplish, you must never give up (I know—easier said than done) and you must stay focused and determined. I dream of the day I no longer need dialysis and can drink unlimited amounts of fluid! I hope this kidney is a home run with no fouls.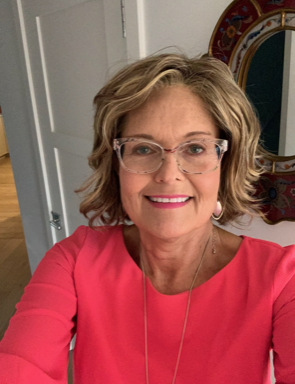 Julie Glennon was diagnosed with Lupus and CKD in 1988. During the past 31 years she has done incenter hemo, home hemo (Nxstage), and was transplanted for 17 years. She has volunteered in the renal community in many capacities. She lives with her husband and cockapoo in S. Florida.
Web ID 4055