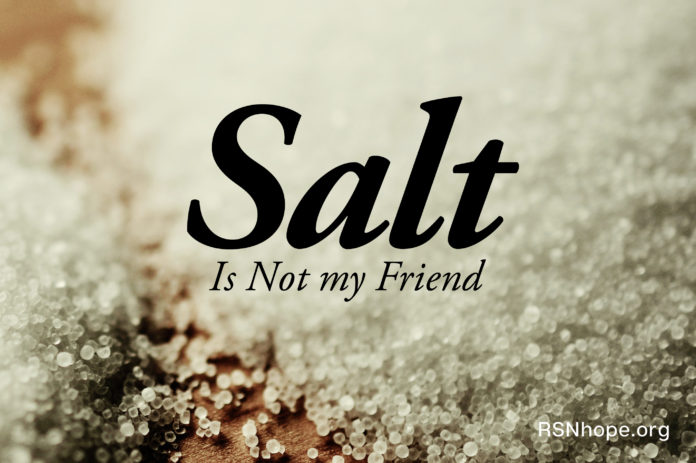 As I prepared for in-center hemodialysis, I'll never forget the first moment I read through the Renal Diet Manual that came home with me from the hospital. I cringed, as most patients probably do, when I heard the word "diet". But I was determined to be open to change and willing to do what was best for my health. While turning the pages, I was surprised to learn that some healthy foods such as tomatoes, cantaloupe, and green leafy vegetables were foods that I needed to avoid or modify as a dialysis patient. Some foods to avoid weren't surprising at all. One of the most obvious was salt (Sodium). Reducing or avoiding sodium intake is something that everyone should aim for whether or not they are living with chronic kidney disease (CKD). Who would have thought that something so obvious and something I viewed as an easy change would be so hard!
I would have to say I realized the depth of my friendship with salt while in the grocery store. The moment I walked through the door, my positive, willing-to-change spirit began to wither when I saw the display of chips that seemed to welcome me. I rolled my cart by those items as fast as possible and tried not to look as I thought, "how am I going to replace my crunchy snack that goes great with sandwiches?" I decided to start at the opposite side of the store where I usually don't begin. I selected meat without any problem. However, I soon had to mourn the loss of purchasing my favorite quick and easy frozen meals and snacks when I read the labels–they were filled with sodium. I decided to not feel defeated and moved on to look for a crunchy alternative to chips. I chose tortilla chips without salt despite the fact that Doritos were calling my name.I also decided to try some "low sodium" snack crackers so I would feel like I had another crunchy snack in case the tortilla chips didn't work out. The seasoning aisle was the place I almost crumbled because I saw that almost everything I used in cooking was not beneficial to my health. I did not want to give up the Creole seasonings and flavorings that I absolutely love and grew up eating, Although Mrs. Dash offered so many flavors, I just wasn't thrilled about using them. By the time I made it to the other side of the grocery store all I could feel was a series of losses. I wanted to just leave my cart and walk out because my perception of CKD was changed by my salt restriction. And at that moment, I truly saw that salt was NOT my friend.
I dialyzed for 9 years and discovered a few tips that helped me enjoy food that was not filled with sodium. I also learned that consuming more sodium made me thirstier which, in turn, caused me to retain more fluid. My dietitian gave me a list of all the foods I could eat, which helped when I made my grocery list. I began to see that my losses weren't so great and that I actually liked most of the foods I had to chose from. This tool alone helped me walk through the doors of a grocery store with more confidence. I talked to others and learned that I could use things like lemon, lime, pepper, herbs, onions, and even oil-based salad dressings to season or marinate my food. I also have found great seasonings that contain no salt to season food. My need to "crunch" could be satisfied by carrots and tortilla chips without salt. Most surprisingly, I learned that after I reduced my salt intake, my salty favorites were less appealing! Salt is no longer my enemy, we have worked out our relationship and are now just acquaintances.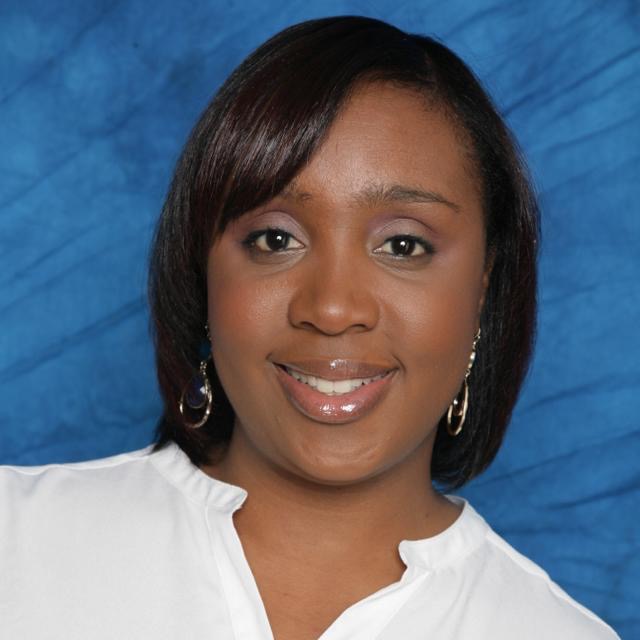 About the Author
Wendy Rodgers was diagnosed with systemic lupus in 2000. A former Math & Science teacher, she currently resides in Torrance, CA. Wendy holds a B.S. in Biology and a Masters' in Education which she completed while on dialysis. As a member of the Renal Support Network, Wendy is a PEPP speaker and weKAN patient activist.  She is currently writing a book about her experiences with Lupus, and is active with the Center for Lupus Care, facilitating support groups and working with individual patients.
11/01/2010
Web ID 407