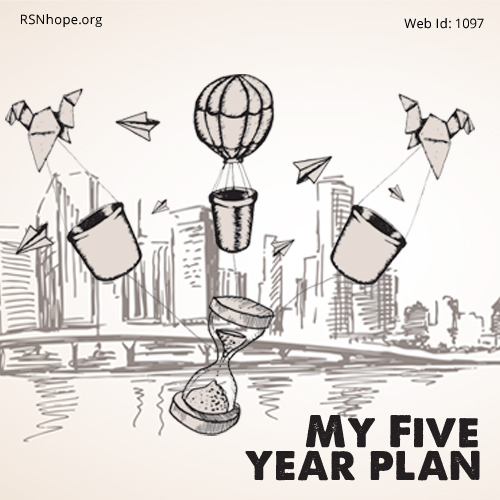 Throughout my life I had heard the question, "Where do you see yourself in 5 or 10 years?" I had always been so sure of my answer: "I will be running my own restaurant." January 18, 2010 was the day my answer and my life changed forever. Sometimes that plot twist plays continuously in my mind.
I was twenty-four years old. I had welcomed my first child into the world with my wife just four months earlier. I had become one of the youngest chefs in a well-known restaurant. I was on track toward my "life plan," well on the way to becoming Executive Chef. I was always a hard worker and I worked twice as hard at making sure my family was happy. I knew what it took to reach my full potential and wasn't planning on slowing down.
That day in January I called my wife and told her I was leaving work early because I wasn't feeling well. She took me straight to the hospital, knowing this was out of character for me. That night, lying in a hospital bed, I was told I would have to start dialysis treatments the very next day because I was in kidney failure. One of my kidneys was completely gone and the other was only working at 8%. The aches and pains I had been feeling weren't from working long hours and my vomiting wasn't from the flu. Had I not come in I could have died in days or weeks.
"I had never heard of alternatives to the in-center treatments. I was motivated to find out more."
Shocked, confused, and afraid, I was taken into the operating room to be given a catheter for my treatments. Less than 24 hours later, I had my first hemodialysis treatment. Reality sunk in a week or so into my 4 hours/3 days-a-week in-center treatments. I could barely muster the strength to lift my baby girl into the air. I was forced to resign as a chef. I believed that because of me my family was suffering. I became depressed after weeks, months, and years of appointments and treatments.
I found joy in making my family laugh, most of the time hiding my depression. My daughter had started school and I made every effort to be at all her school activities.  One day while signing my daughter into school, a new office attendant noticed my fistula and asked about my dialysis treatments. She told me her son was also on dialysis, and he had started a new treatment at home. I had never heard of alternatives to the in-center treatments. I was motivated to find out more. I called my nurse and asked her to get me more information. When I went in for my next treatment a representative explained home hemodialysis options to me and my wife. This plot twist gave me new hope.
My wife and I started our training. Just six weeks later, on my 28th birthday I was doing my last in-center treatment and going home. After my first week of home hemodialysis treatments I felt a tremendous increase in strength and had the energy I had missed for so long. I was running and playing for hours with my daughter just 10 minutes after getting off my machine. We were able to easily travel again and bring my machine along. I took my daughter to Disney World and wasn't exhausted after walking around for hours. I felt young again. It was like walking in the sunshine after years of rainy days. I was amazed that I hadn't known earlier about something that made such a huge improvement in my quality of life.
A few months after starting home hemodialysis; I was asked to speak about my experience at my old in-center clinic. I jumped at the opportunity to share my story with my in-center family, who had brought me such a long way. So many new people were also looking for the same change I had found. I was next given the opportunity to become a Patient Advocate and reach even more people across the state of Florida. I am truly blessed to be helping people who feel the way I have felt.
I had been using home hemodialysis for two years when I finally got the call that I would be getting a kidney transplant. I truly believe that my home treatments helped me to get in the best shape I could be in to receive my transplant. It has been a year now since I have been transplanted and I will never forget the impact home Hemodialysis had on my life.
I am so thankful for that woman in the office who started the conversation with me. I'm thankful for my beautiful wife who got me through, and for my daughter for loving me and making me feel like superman when I certainly didn't. I would not be in the position I'm in today to help so many people had I not experienced it all myself.
Now when I'm asked that oh-so-familiar question, "Where do you see yourself in 5 or 10 years?" I simply say, "I'll be right where I'm supposed to be." Life is not a plan that can be written down on a piece of paper and then carried out. I've learned from experiences, emotions, and interactions, that we have each other to help us find our way!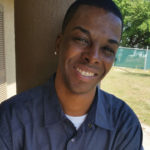 Donald Ferguson is a patient advocate who travels the U.S. to dialysis centers speaking to patients about the benefits of NxStage's home hemodialysis system from his own personal experiences. Donald, his wife Alexis and daughter Sarra are from Miami, FL.
Web ID 1097