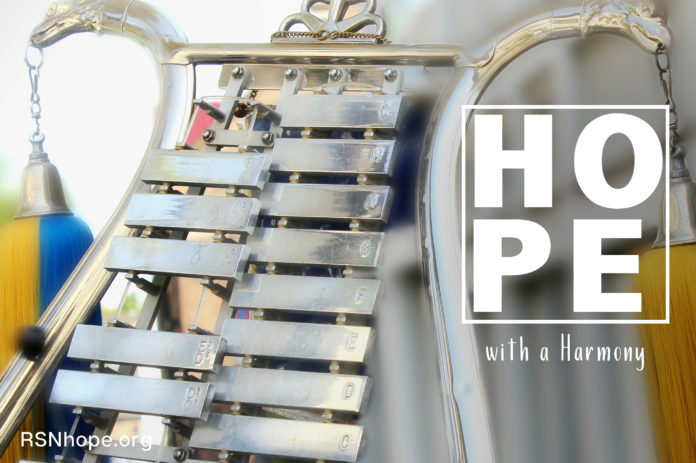 When people have certain aspirations in life or hope to get through a condition like kidney failure, they may think of an important person in their lives or even a belief. For me, that aspiration is none of those. It's the thing that is always there for me no matter what. The thing that can get me out of bed every morning: Music.
Even though some people say to me that music should not be my primary focus in life, I think it really is my true calling. Music can be expressed in so many ways, so beautifully. Even though I mainly focus on percussion, I always try to look further and see how individual musicians, instructors, and fans express themselves through different musical ensembles. To me, music and everything related to it is magical, and it has been able to pull me out of dark spots in my life.
Being an active percussionist diagnosed with kidney failure my freshman year of high school, I've had a plethora of doubts. My passion is in marching ensembles, and, when I found that I had gotten weaker after dialysis started, I didn't think I would be able to physically march in a field show. Both my kidneys were failing due to high blood pressure, and they weren't taking enough waste out of my body, which caused it to stay in my blood. So, I had to go to dialysis three times a week. I was afraid that, having three days of the week occupied with something like dialysis, I could never do something like marching in my high school band. However, my love of being in an ensemble helped me through it, and I was put into the pit at my high school's winter percussion ensemble.  The pit is an auxiliary section of the ensemble with instruments like the marimba and xylophone. I still had a blast, and the experience was even better when I was surrounded by people who shared the same love of music.
The instructors of music also give me hope. Whether it's your typical Scott Johnson, Sean Vega, or Jim Wunderlich, the dedication of a good instructor ascends to an unfathomable tier. For example, my high school's pit instructor, Alex Mendoza, who was an alumnus of our school for over seven years, was fired because of a trivial "paperwork not on time" reason. He was devastated because he honestly tried to file the paperwork, but he didn't have a car at the time and was busy teaching at three different high schools, so he couldn't find the time. His devastation aside, however, Alex still found ways to help our school, and he was still just as dedicated to us, his other schools, and music. I have always believed that his sense of dedication and his love for music was a great achievement. I hope to have a love for music that powerful someday.
One thing I have always thought was that music is always changing. The fact that someone like me could help make beautiful music is enough to keep me going.  When I get my transplant, I plan on marching in Drum Corps International (DCI), one of the premier percussion ensemble events. I am currently marching at AB Miller High School, playing tenor drums. Hopefully, my music can help tap into more people's hidden love for music. And, in the words of Alex Mendoza: "The only true constant in the universe is change. Therefore, if music is constantly changing, music is the universe."

About the Author
Raul Lozada lives in Fontana, CA.
Web ID 305