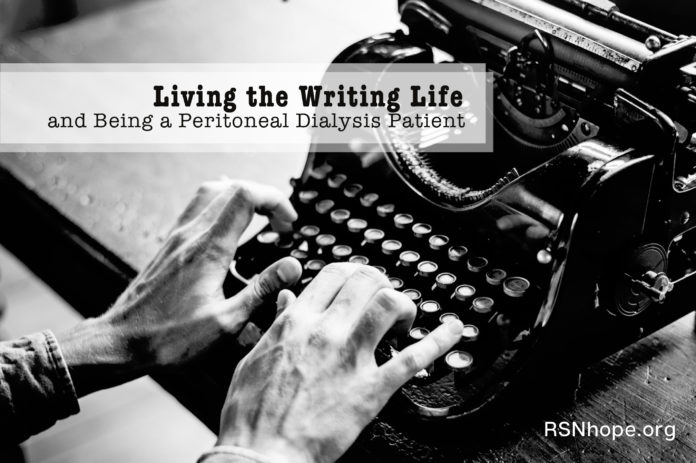 For his 12th birthday in 1987, we gave my son a basketball. We affixed the iron rim to the front of the garage, and he took aim. At first, the ball flew artlessly over the garage. Soon, he was hitting the backboard. In a few days of obsessive practice, young Austin was making buckets from the three-point range.
Hitting the Literary Basket
What's the point? As someone who has written 43 books down through the years, I am seen as having some sort of supernatural gift. Instead, I started out at least as wide of the mark as Austin and his basketball. With practice, I grew faster and more accurate. Skill? Intellect? I wish I had a lot of either. What I do have is tenacity, the belief that, by now, I can hit some sort of literary basket every time I shoot.
I did not always feel that way. I grew up in lower middle-class, post-World War II Indiana, the elder son of timid parents. Both managed to attend college and were content with anonymity and regular employment. I went to college and was then drafted, serving 1967-1968 with the Army's 9th Infantry Division in Vietnam. Discharged in the fall of 1968, I cast about for work.
On the Freelancer's Road
A headhunter in Chicago found me an entry-level position as a catalog writer with Wilson Sporting Goods. The work was mundane but hinted that many jobs had writing components. If I could write with speed and clarity, things might happen. After several advertising-public relations jobs, I signed on as a reporter with a medium-size daily newspaper, The Beaver County (PA) Times. That job led to other newspaper positions, where the good days were so good they did not seem like work.
Yet, there was a problem. Every place I worked advocated team play, and I was no team player. Rather, I always tried as hard as I possibly could. I did not like or understand office politics or holiday get-togethers or sharing the credit for work I may or may not have done. An answer, if not the answer, was to go on my own. In 1979, I became a full-time freelance writer.
Settling Down as a Writer
This was great: I could work out of my home, write about whatever I wanted, and the money would flow my way. It didn't work like that. I quickly found that the most pleasurable writing paid the least. A narrative and photos of a weekend trip seldom paid for the trip whereas a gritty story telling how a new welding machine worked put food on the table. It was that way in 1979, and it remained so when I retired in 2003. Go figure…
What I did was this: by day, I wrote what others wanted, whether it was a ghostwritten business book or a magazine piece on a story on how bars could increase the sale of hard liquor. In my spare time, I began to write books. Like most things, the hardest one is the first one. I happened to be in the right place at the right time when a publisher came looking for someone to write a history of The Harley-Davidson Motor Company. My first book ultimately sold 85,000 hardcover copies and proved to prospective publishers that I could put together a manuscript in a prompt and professional manner.
Covering the Writer's Gamut
I wrote what I liked or what I knew. There were books on the Vietnam War, the 1960s, various countries in Southeast Asia, biographies of Beatles great John Lennon and architectural master Frank Lloyd Wright, social studies and library books on all kinds of subjects, even a history of the medical use of radiation. I mostly wrote for the same reading level as the daily newspaper, which turned out to be eighth or ninth grade students. I like to think I told some kid in Brooklyn or Miami or Tulsa all he or she wanted to know about tennis star Arthur Ashe or the national parks or Chevrolet Corvettes.
Along the way, I also became a photographer. I did so not because of an affinity for photos or art, but also because turning in stories and pictures at the same time made the decision to publish my work more likely. Photography came to me just as writing did: I banged away until I became proficient. Today, photos I have taken adorn the interior of my house and the pages of all sorts of books at the library. I can be found on Amazon.com and on Google.
"Everything Has a Season" 
Everything has a season, and I have had mine. With the ubiquity of the Internet, popular reference books are no longer in much demand. Everything is quicker and more visual. Still, I think I could make a living writing for various websites simply because I am able to consistently exit the same sentence I enter. I'm also pragmatic to a fault, able to point out that a website is not doing what its owners want and that there are writing solutions to the most stubborn electronic problems. But I have been retired for about 3.5 years. Now, I get to read all the good stuff that was written while I was writing, and there are no deadlines to remind me to hurry.
I wrote hundreds of magazine articles and 43 nonfiction books. Perhaps I was successful because 42 of the books were turned in on time. The deadline I once missed can be explained as follows:
I was exposed to Agent Orange in Vietnam, which may have led to two heart bypass surgeries. I've had lymphoma three times, a fact the Veterans Administration attributes to the herbicide exposure. Chemotherapy, used to curb my cancer, killed my kidneys, forcing me to choose dialysis.
Book Titles
Following are the titles of some of the books I have written (these and other titles can be found on the www.allbookstores.com website.
 America's 100 Year Love Affair With the Automobile And the Snap-On Tools That Keep Them Running;
Arthur Ashe: Breaking the Color Barrier in Tennis;
Causes and Consequences of the Vietnam War;
Classic Cars;
Frank Lloyd Wright: Visionary Architect;
The Harley-Davidson Motor Company: A 100-Year History;
John Lennon: The Beatles and Beyond;
Paul Robeson: Actor, Singer, Political Activist;
The Story of Ford Thunderbirds;
The Story of Model T Fords; and
The Story of Volkswagen Beetles.

Choosing Dialysis
I say "choose" because, at the time, there were, and still are, two general types of dialysis. The more familiar, hemodialysis (HD), involved visiting the dialysis center three times a week for up to four hours each visit. There, nurses attached patients to machines that filtered their blood, making them whole—until the next visit.
The second type was peritoneal dialysis (PD). For reasons I didn't understand, the peritoneum (a sack surrounding vital organs) was filled with water mixed with something called "dialysate," then drained and filled again and again. These procedures cleansed the blood, but, in a different way than the HD treatment. I chose PD, which can be done at home.
HD vs. PD
I had been given HD half-a-dozen times while treated for cancer, and I didn't like it. I felt woozy afterward. In contrast, PD keeps me on an even keel. I attach myself to my home machine every night, sleep while the mechanism does its work, and arise and detach. That's all I've done for the last 2.5 years.
Instead of reporting to the dialysis center three times a week for 12 hours total, I show up once a month for about an hour. A nurse, a doctor, a dietitian, and a social worker check everything from my blood to my weight to my state of mind. Then I'm free for another month.
State of mind may be important since I understand that some kidney dialysis patients suffer bouts of depression. I seem to have dodged that by choosing PD over HD. PD involves only 15 minutes of setup each morning; then I forget about it until I hook up that night.
[Editor's note: In addition to in-center HD and PD performed at home, many dialysis centers also offer the option of home HD. Several hundred studies over the past half-century have indicated that patients who perform their own HD at home tend to be healthier and live longer. Performing HD at home includes short daily HD for 5-7 days per week and slow nocturnal HD in which the patient dialyzes while he/she sleeps 5-7 nights per week.]
Conclusion
There are a few reminders that I am disabled, but not many. Once a month, a fellow shows up to deliver bags of fluid for my nightly dose (I go through 10 liters of fluid while sleeping 8.5 hours). Twice a month, I receive a shot of hormones because I am persistently anemic. And I pop a dozen or so pills a day. The latter is made easier because I flirt with the pharmacists who refill my meds.
What peritoneal dialysis does, therefore, is to make me productive. I am retired, but I believe I could work a full-time job and still attend to my dialysis needs. I exercise regularly at a gym, I ride a motorcycle, I've traveled as far away as Hawaii and New York City, and I recently signed a contract to write one more book.
Just as the happiest people seem to be those who think about themselves the least, the happiest dialysis patients seem to be the ones who can forget about their treatment as long and as often as possible.

About the Author
David K. Wright was born and raised in Richmond, IN. A graduate of Wittenberg University in Springfield, OH, he was in the US Army and is a fully disabled Vietnam War veteran. Wright is married and the father of two grown children. Retired after having written 43 books, he enjoys fishing, walking his two dogs (one of whom, Lexie, is shown with the author above), and following the sport of motorcycle road racing. His wife, Linda Minash, is the photographer.
07/01/2007
Web ID 329