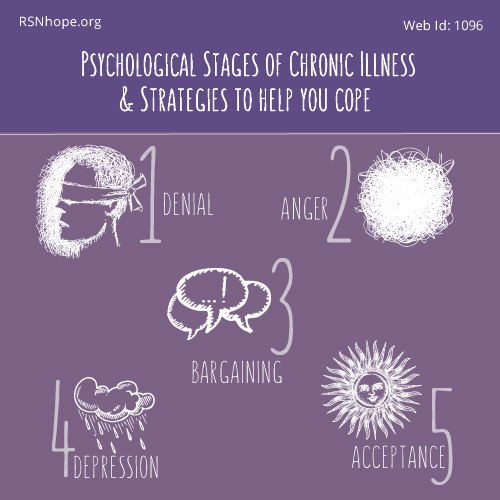 Swiss psychiatrist Elisabeth Kübler-Ross explains the psychological process one goes through when they experience loss as the five stages of grief. People diagnosed with kidney disease may find themselves struggling with this cycle of emotions.
When you or someone close to you has been diagnosed with kidney disease, it's important to understand the emotions you are feeling. It will help to identify where you are within the five stages as you navigate your new normal. There is light at the end of the process. The five stages are a natural, healthy process that one needs to experience in order to mentally come to terms with their diagnosis. As one goes through the stages they gain insight and develop skills to cope with chronic illness.
The 5 stages of grief:
1. Denial: Once the shock diminishes, the defense mechanism of denial kicks in. Thoughts turn to "this is not happening to me" or "I can't be sick, my doctor must be wrong."
2. Anger: One will question why they are chronically ill. They may look for someone or something to blame. Anger and frustration can be directed inward or toward other people.
3. Bargaining: During this stage, people look for ways to circumvent their illness by bargaining with themselves or a higher power, thinking it will go away. They might also start questioning choices or actions they believe may have led to their illness.
4. Depression: Feelings of isolation, sadness and hopelessness may start to take over your thoughts. This can lead to potentially damaging behavior like skipping medication or not keeping doctor appointments.
5. Acceptance:  At last a sense of knowing that although there is no cure for your illness, you can adapt. Feelings of loss or anxiety will not completely go away. But one can learn coping strategies to overcome those emotions one day at time.
Strategies to help you cope with grief:
Do everything you can to learn about your disease. Research treatment options to discuss with your doctor. Ask your healthcare professionals to show you how to read and understand your labs. Explore the internet for some information, but don't rely entirely on the internet. Seek out others who have gone before you and can offer their advice and support.
Find a creative outlet. Creative activities can help take your mind off your worries and pain. Dabble in creative writing, painting, crafting hobbies. If you don't already have a favorite creative activity, search the internet and YouTube for a tutorial on something that interests you.
Filter out internal negativity by surrounding yourself with positive people. Ask good friends to visit for an afternoon if you don't feel like going out. Sharing a laugh and just having a good time can lift your spirits.
Entertain yourself when you are alone by watching a favorite movie or listening to your favorite music. Start a Facebook group based on something you love like art, movies or books. Invite and ask people to post their favorites and share their memories with the group.
You don't have to go it alone. You and the people close to you are in this together. Look for a local support group for people with kidney disease and their families that you can attend together. If there isn't one near you, consider organizing one yourself. Chances are good that there are people in your community who would gladly participate if you get things going. Don't give up hope!
_____________________________________________________________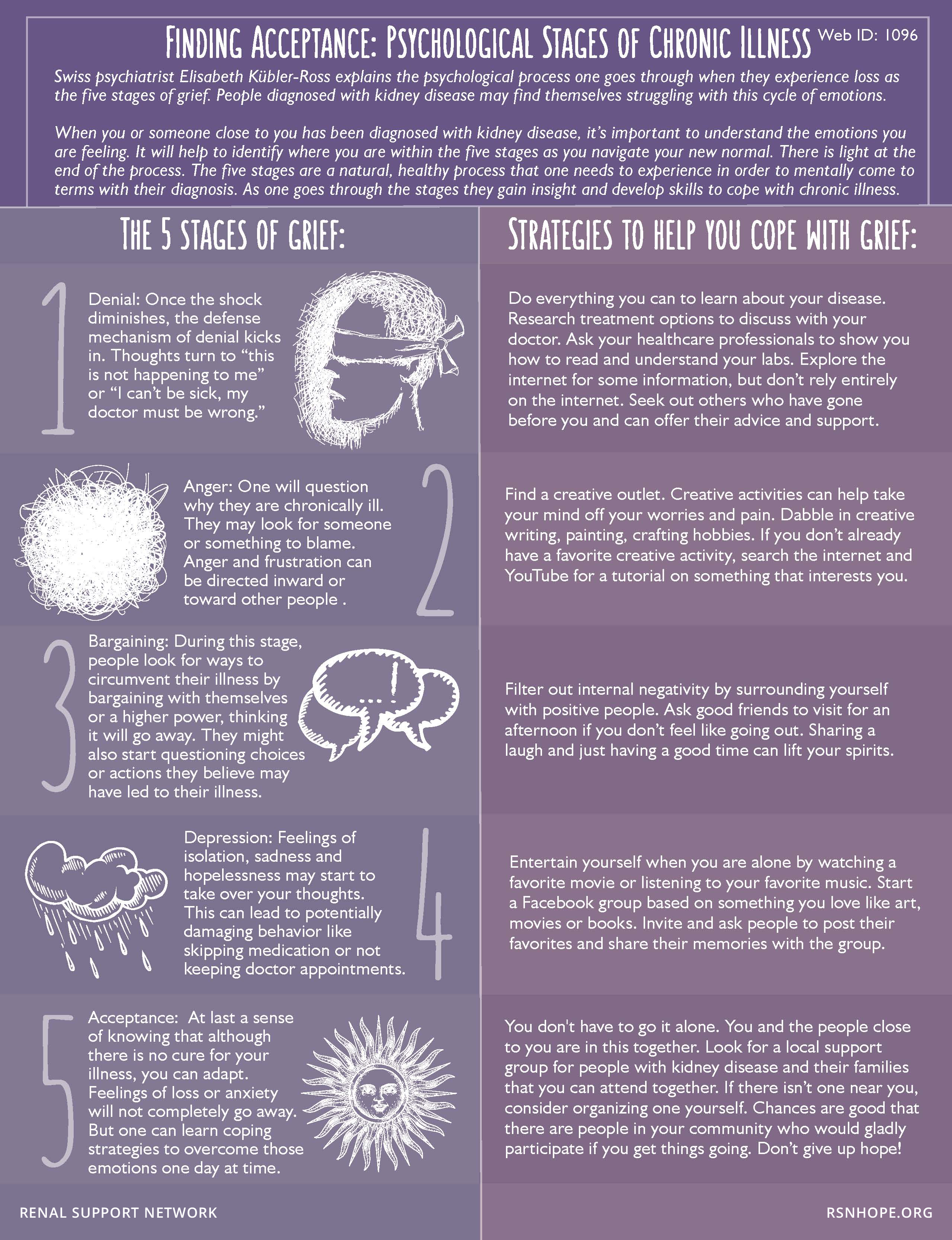 Web ID 1096