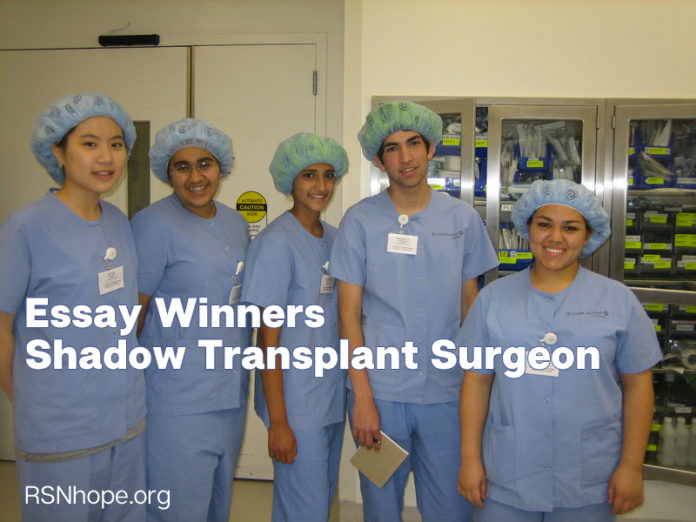 Five southern California high school students became "transplant surgeons" for the day on Thursday, April 24, at St. Joseph Hospital in Orange in conjunction with National Donate Life Month and National Take Your Child to Work Day.
"Many of us believe that tomorrow will be better," wrote Pei-Yun Kao, student winner from Irvine High School. "I believe by continuing my medical interests, I can save more patients, find cures for many fatal illnesses and elevate the world to a higher level."
During the course of the day, the students toured the operating rooms and pediatric dialysis center, viewed a surgery, and heard from dialysis patients and kidney transplant recipients. Kidney transplant surgeon, Dr. Ervin Ruzics, hosted the students and provided the hands-on learning experience.
"I now have a deeper understanding of dialysis and what the patients have to go through," remarked Ashie Kapoor, student winner from University High School at the close of the day.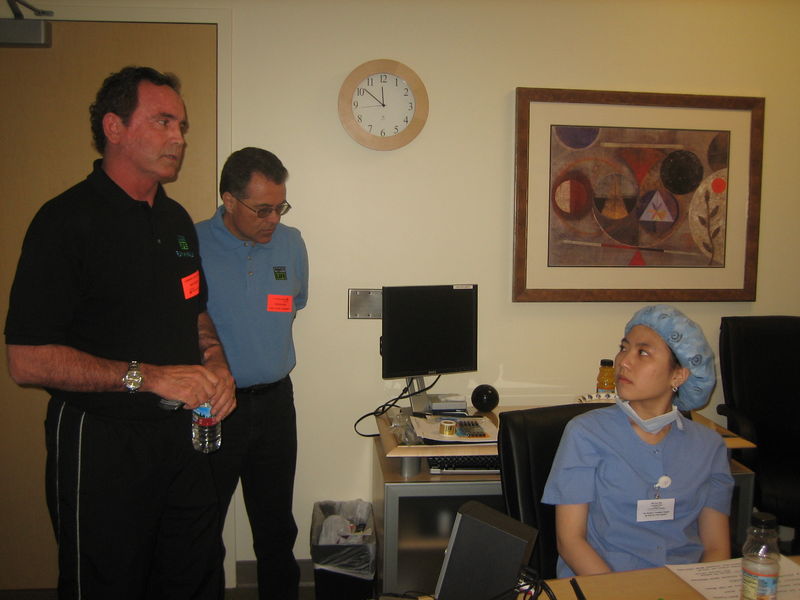 "While I had motivation before to be a surgeon, I was only inspired even more as I saw the surgeons calmly but professionally do their job. It was definitely a phenomenal opportunity. I would highly suggest it for anyone who has even the slightest bit of curiosity and interest in this. Grab hold of this chance," commented David Santellan, student winner from Dana Hills High School.
The students were chosen from an essay contest in which they explained why they wanted to shadow transplant surgeons and staff, while learning first-hand about the life-saving process of organ donation and transplantation.
The contest received more than 100 submissions and was open to 9th-12th grade southern California students interested in pursuing a medical career. It was sponsored by St. Joseph Hospital and OneLegacy, the organ recovery agency serving Southern California.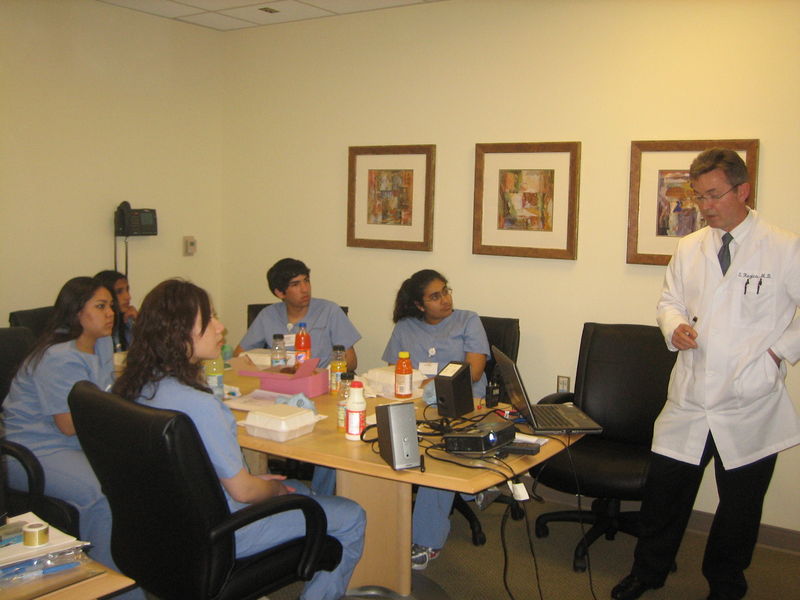 This is just one of many programs OneLegacy provides for students throughout the year. In addition to submitting essays, qualifying students were required to participate in OneLegacy's Bridging Lives program. The Bridging Lives program, a 45-minute educational presentation created specifically for high schools, is a turn-key presentation that delivers factual information about the need for and biology behind organ/tissue donation.
To learn more about OneLegacy or become involved in its youth outreach awareness and activities visit www.OneLegacy.org
Photos:
1. Essay contest winners (from left to right) Pei-Yun Kao (Irvine HS), Serena Ghanshani (Northwood HS), Ashie Kapoor (University HS), David Santellan (Dana Hills HS) and Daisy Hernandez (Francisco Bravo Medical Magnet HS)
2. Students hearing personal stories from Craig Hostert (black shirt), co-chairman of the Donate Life Run/Walk, and David Hollon (blue shirt) both kidney transplant recipients
3. Students listening to a presentation by Dr. Ruzics
About the Author:
Simera Nichols has been working for OneLegacy for the past 4 years and serving as Youth Education Coordinator for the past 2 years. She is responsible for coordinating the youth outreach efforts in regards to organ/tissue donation through the organizations' Bridging Lives High School program and other youth focused avenues.
Uploaded: 1-6-2008
Web ID 262