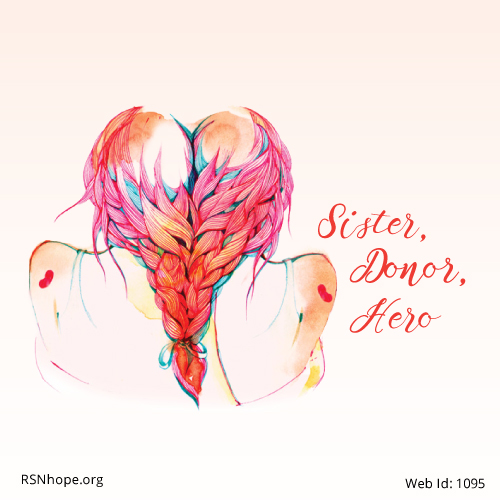 How do you thank someone for giving you an extra forty years of life? That's what my sister gave to me, and counting!
My story begins when I was 8 months old, and my mother was told that my kidneys were small and not developing. My health was so-so until the age of 9, when I suffered a heart attack and stroke. My kidney function was beginning to fail. At the age of 18, my kidney function dropped from 29% to 6% within a few short months.
In October of 1976, I was placed on peritoneal dialysis, which was not the same as it is now. I would enter the hospital on Monday, start dialysis on Tuesday, stop dialysis on Thursday and go home on Friday. Repeat every week for two months. In December, I had a shunt placed in my left arm, as they were hoping my transplant would be soon. I wasn't going to make it without one. I was 18 years old and weighed 42 pounds.
My family began testing for a donor. My mom, two of my three brothers (one was too young), and my two sisters were tested. My mom matched 50%. My sister Debbie and brother Eddie each matched 85%. My brother Terry was no match. My sister Donna, who was 8 years older than me, matched 102%. It was beyond a perfect match.
There was one problem. She was married, she had a small son, and her husband did not believe in transplants or organ donation. Plus, Donna was terrified of needles and hospitals. After a few weeks, and my shunt going out and being put back on peritoneal, she said yes to giving me a kidney. It cost her the marriage.
The morning of March 17, 1977, Donna went to surgery first. I never realized the pain and scarring she would go through to do this for me. A few hours later they came for me. I fought them, hung on to doors, and told them to sew her back up. I wasn't going. If it wasn't for my nurse and my family, I wouldn't have been able to handle things.
After 16 hours of surgery my heart stopped, and I was put in an isolation room. My mom and my sister stood at the door crying and yelling at me to wake up. I remember after being in my room for 7 hours, I was up out of bed. I walked across the room and sat in a chair so they could clean my bed. Just like Donna, I hated hospitals and wanted to go home. Donna and I walked or raced in the hallways every day so we could go home sooner. We were in for a little over a week, even got a day pass, and then went home.
Because of Donna, I have been here to have a wonderful life. She is a big part of me and my life. We are closer than most sisters. I'll never truly be able to tell her how thankful I am.
Donna has been battling breast cancer since October of 2016, and I can't save her as she saved me. She went through so much pain and misery for me to be here. Because of her, I was able to adopt two wonderful sons who have grown into fine men. Donna gave me life, love, and kept me off machines for the past 40 years. My numbers for my transplant remain in great shape. I try to take care of my kidney and myself.
So, this is to my hero, Donna. I love you and am thankful for you, more than words can ever say. You gave me life, strength and hope. Here is to the next 40 years!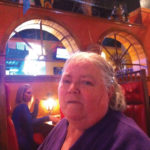 Rosemarie Kelley lives in North Little Rock, Arkansas with her husband Robert Downey Jr. (not the actor) and two dachshunds, Rusty and Lucy. Rosemarie and Robert (AKA Bo) have been together for 23 years, married for 3 years. Rosemarie has two sons, Justin 35, Horace 34. 
Web ID 1095