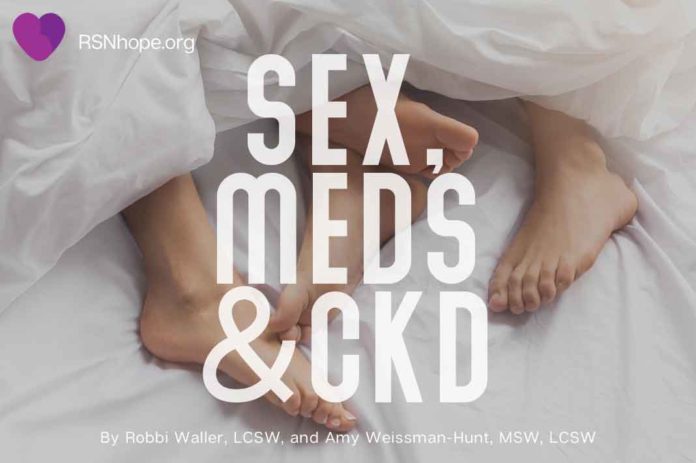 I pick up a patient survey and in the section on dialysis side effects, circled several times in red pen with arrows drawn around it, is "sex life." The patient reported he was "very much bothered."
Like many people, this gentleman had been reluctant to raise the topic with his care team, and perhaps even avoided the issue with his partner. Yet, he was desperate for answers and support.
Being able to connect deeply with others through various types of intimacy, including sex, is not just a luxury, but rather a necessity for lasting happiness.
The majority of patients on dialysis report being bothered by changes in their sex life. People who begin dialysis treatment for kidney failure frequently find that side effects from new medications, the awkward maneuvering around unfamiliar access sites, the changes in blood pressure, and the new levels of dependency on a partner, can cause an abrupt end to intimacy and the sex life they once enjoyed.
In one study, 426 patients in British Columbia at the end stages of their lives were asked what had been most important to their quality of life.1  Healthy relationships, health status, and sexual relationships topped the list. Being able to connect deeply with others through various types of intimacy, including sex, is not just a luxury, but rather a necessity for lasting happiness. Maybe that is why, even with the stigma associated with discussing one's sex life, patients are still coming forward looking for answers.
Support and Solutions Exist
Fifty percent of men who are pre-dialysis and have chronic kidney disease (CKD), and 80 percent of men who begin treating kidney failure with in-center dialysis, report having issues with intimacy according to a study on treatment options for CKD.2 Approximately 55 percent of women on dialysis report concerns with sexual dysfunction, according to the same study. An analysis of the general population found that while women are more likely to feel dissatisfied with their sex life, men are more likely to express this dissatisfaction.
One avenue that people who have kidney disease have successfully explored is working with their care providers to try different modalities of dialysis. Nocturnal dialysis, home or in-center, has been found to be the best modality for people who are experiencing sexual dysfunction.3  The frequency of this form of dialysis, coupled with the lower blood flow rate, can help men who may find challenges having or maintaining an erection. For the same reasons, other home modalities tend to be a good choice for this group.
Vaginal atrophy, a side effect often experienced by women, is the thinning of the walls of the vagina caused by decreased estrogen levels. Women on dialysis who are experiencing vaginal atrophy can try prescription medications that may alleviate or reverse the sexual issues they are experiencing, including pain during intercourse.
Transplant has been identified as the best treatment modality for concerns with sexual dysfunction for both genders.
Understanding the Emotional Causes of Sexual Dysfunction
Relationship dynamics are impacted by chronic disease, often making both the loved one and the patient feel isolated in the experience of treating the chronic disease and living with its impacts. This effect, which can create rifts in relationships, is amplified when a patient's spouse is their primary caregiver. The lifestyle changes that a patient experiences can cause a person to lose a sense of self and feel a drop in self-esteem. This all may impact the shared sexual experience.
For couples who are struggling to connect in the bedroom, marital counseling can be a meaningful option, often helping each partner understand their evolving role in the relationship and how that relates to their feelings and desires for one another.
Where to Start
If you or your partner are someone living with CKD or if you have it yourself, know that these challenges are normal and surmountable.
The first step, though it may seem intimidating, is reaching out to a trusted member of your care team. You might start by researching questions that you can pose to your care team member or asking if a change in dialysis modality or other interventions might be right for you. Let your care team member know that you are looking for solutions, and that this is an important aspect of your well-being.
Organizations like the Renal Support Network also offer meet-up groups for people living with CKD. As with any emotional challenge, it can be helpful for people to meet others who are experiencing the same setbacks and to share the journey toward finding solutions.
As for the patient who circled, highlighted, and pointed to his sexual function challenges, his bravery in bringing forward the issues led to improvement. My team worked with his physician privately to connect him with a urologist who provided interventions. He transitioned to home hemodialysis and has experienced improvement in his sex life and overall intimacy with his partner.
CITATIONS
"Hitting Below The Belt: Home Dialysis And Sexuality," Home Dialysis Central.
Robinson, J. G., Molzahn, A. "Sexuality and Quality of Life," Journal of Gerontological Nursing., 33(3):19-27; March 2007.
Anantharaman P, Schmidt RJ., "Sexual Function in Chronic Kidney Disease," Adv Chronic Kidney Dis. 2007 Apr;14(2):119-25
Additional CITATIONS
• F. Z. Coelho-Marques, M. B. Wagner, C. E. Poli De Figueiredo, and D. O. D'Avila, "Quality of life and sexuality in chronic dialysis female patients," International Journal of Impotence Research, vol. 18, no. 6, pp. 539–543, 2006.
• Plamer, Biff, F. MD.  "Management of Sexual Dysfunction in Uremic Patients," Dialysis and Transplantation. Volume 39, Issue 9, September 2010, Pages 370–372.
• Mariacristina, V., Sankar, N., Johnson, D., Lucisano, G., Graziano, G., Querques, M., Saglimbene, V., Ruospo, M., Bonafati, C., Jannini, E., Stippoli, G.  "Treatment Options for Sexual Dysfunction for Patients with Chronic Kidney Disease: A Systematic Review of Randomized Controlled Trials," CJASN. 2010 Jun; 5(6): 985-995.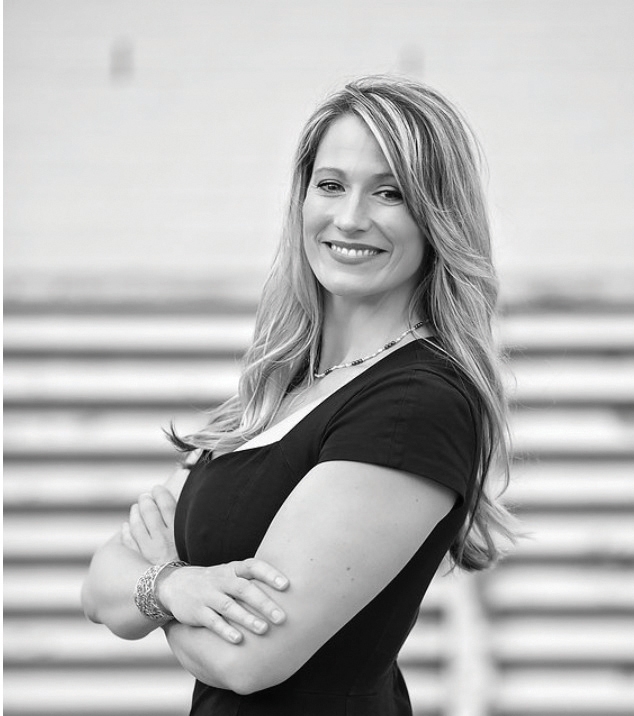 Robbi Waller MSW, LCSW is a clinically licensed social worker.  She has been employed with Fresenius Kidney Care since March of 2010. In those 9 years she has been a Clinic Social Worker and in 2012 took the Regional Lead Social Work position for the Kansas City Region. She currently covers a large geography with 60 clinics in 6 states.  She has been a speaker both within and outside Fresenius training managers to be strong leaders and discussing quality of life improvement.  In addition, she currently works with clinics on fluid reduction projects, treatment growth, and improving clinic culture.  Robbi worked with Stephanie Johnstone-Steinberg on the Social Work Intensive research project and serves on several FMC committees. She was a team member in the completion of the social work Core Curriculum and leads monthly trainings for FKC social workers across North America.  Robbi received the "Work Ethic Award" from the regional vice president in 2014.  She has received the GM's Club Award for Outstanding Leadership and Performance in 2016 and 2017.  She also received the "Expert Master Clock" Award in 2017.
Robbi received her Graduate degree in Social Work from the University of Oklahoma in 2004 and began working at Hillcrest Medical Center in the emergency department and pediatrics. In 2008 she received her clinical license. Robbi has been in medical social work for 15 years and enjoys focusing on quality of life improvement.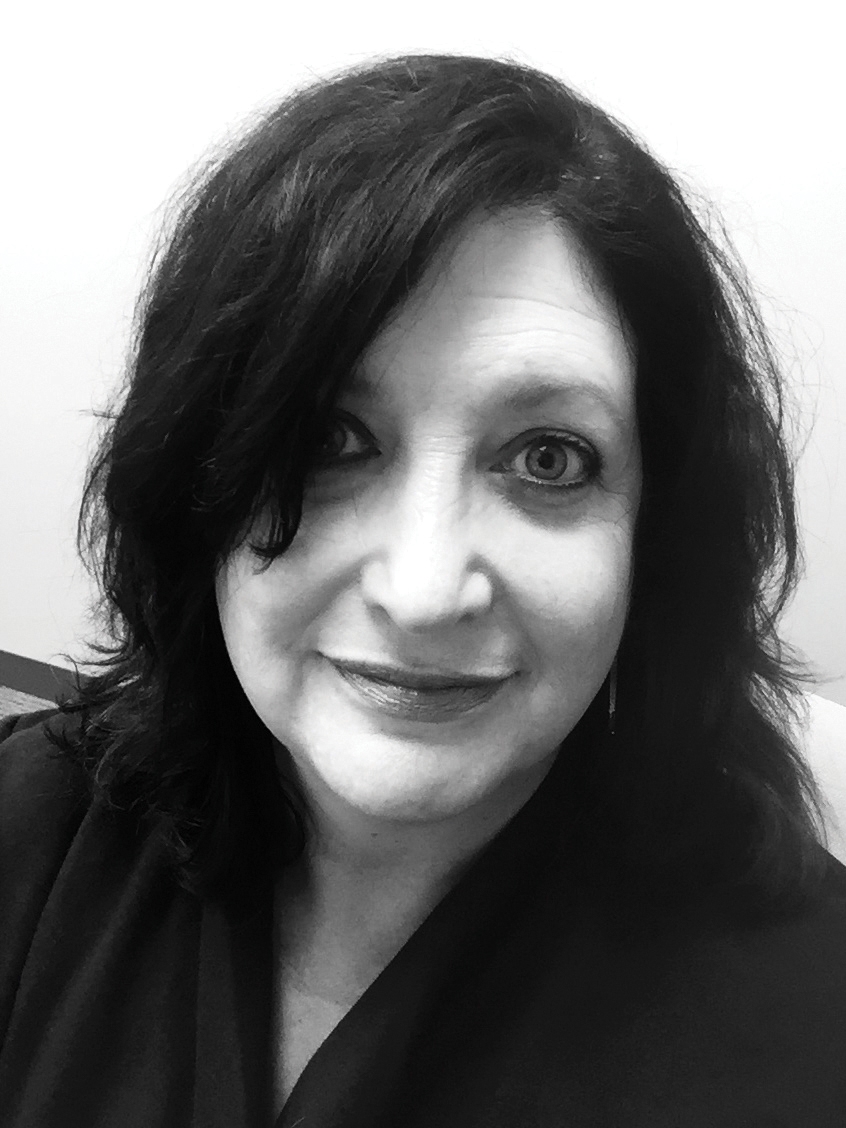 Amy Weissman-Hunt, LCSW is the Arizona Regional Lead Social Worker for Fresenius Kidney Care. She has been in the nephrology social work field for the past 25 years, 12 of these as the lead social worker. Amy currently serves on the Fresenius Kidney Care Social Work Advisory Board as the Western Group Delegate and co-chairs the Home Therapies and IT committee and is one of the co-editors for the Social Work Navigator Newsletter. Amy has played an active role in the creation of new programs within FKC related to Fluid Management, Care Partner Burnout and Home Therapies Patient Experience.
Outside of Fresenius, she serves on the Network 15 Council, The NKF of AZ Transplant Medication Coverage Steering Committee, The Southwest Nephrology Conference planning committee, and the AZ ADVICE Collaborative planning committee. Amy has been a speaker on Nephrology social work topics at conferences throughout the United States. She has also been a part of research and publications for the Fresenius Social Work Intensive Program.
Amy and her husband live in Scottsdale, AZ. She is the mother of two adult kids (Maitlin and Ethan), both are creative and artistic and not interested in either Health Care or Social Work.
Web ID: 4020