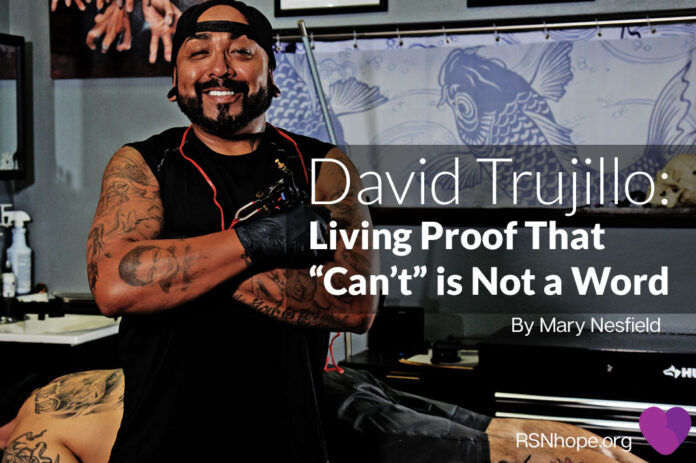 "When You Wish Upon a Star" —Jiminy Cricket, from Disney Productions "Pinocchio"
Imagine being the parent of a very sick one-month-old infant. You take him to the emergency room looking for help and are told your child has renal dysplasia. Now imagine what it's like to only hear three dreadful words from the ER doctor: "Call your pastor." Those are the words Danny and Maria Trujillo heard when their precious baby boy was turned away by a doctor who offered them no hope.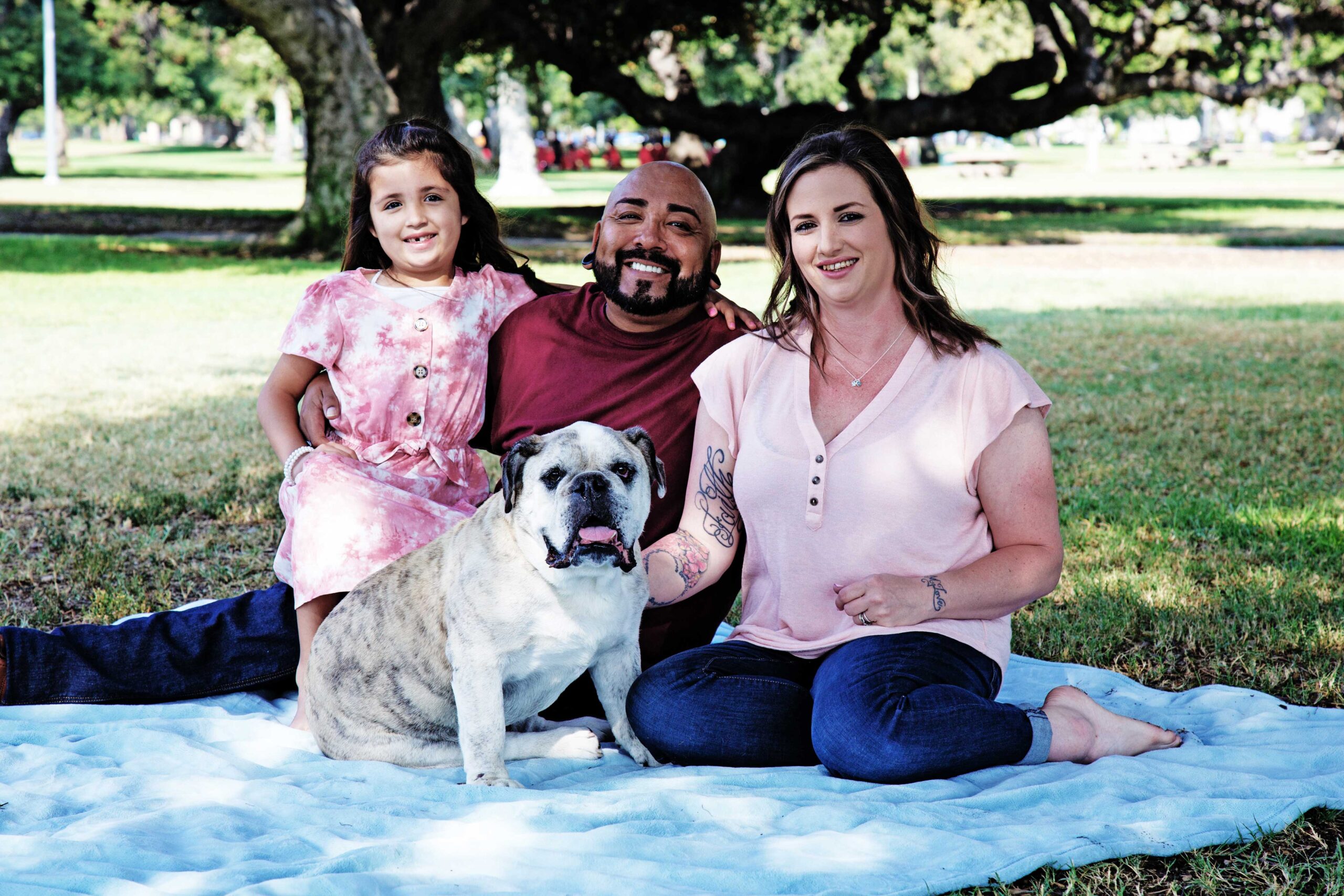 Fast forward to today. We now see a different picture. David survived. And these days, David wears his big smile like a badge of courage. When his friends ask him why, he replies, "I have so much to be grateful for."
He is a man of faith who believes things happen for a reason. 
One reason for his gratitude is tied to that ER room almost forty years ago when a different doctor overheard the heartbreaking words delivered to David's parents. Instead of remaining silent, this doctor referred them to UCLA where David was placed in a crib and hooked up to a dialysis machine in the new pediatric nephrology division. He was too young for a kidney transplant. Nightly dialysis kept him alive. Needles, needles, and more needles caused tears to run down his face. David's mother stayed by his side, ready to do whatever it took to give him a chance. The doctors helped her master the peritoneal dialysis procedure that allowed her to take her baby home and treat him herself.
"She is the most wonderful mother I could ask for," David says. "She is the epitome of love and selflessness." Finally, when David was three, old enough for a transplant, his father was tested and matched as a donor. However, due to the continual medical trauma, David eventually told his father he didn't want to live.
I asked David what he remembers about those painful early years. Looking back, he still gets emotional, but not over the pain he suffered. It's that gratitude again that he feels. "The nurses were like moms to me," he says. But it wasn't just the nurses.
"They were all beautiful people," he assures me. He chuckles as he recalls the big brown chair that he sat in watching "The Wizard of Oz" and "Pinocchio" movies at the hospital each night. When he talks about UCLA's "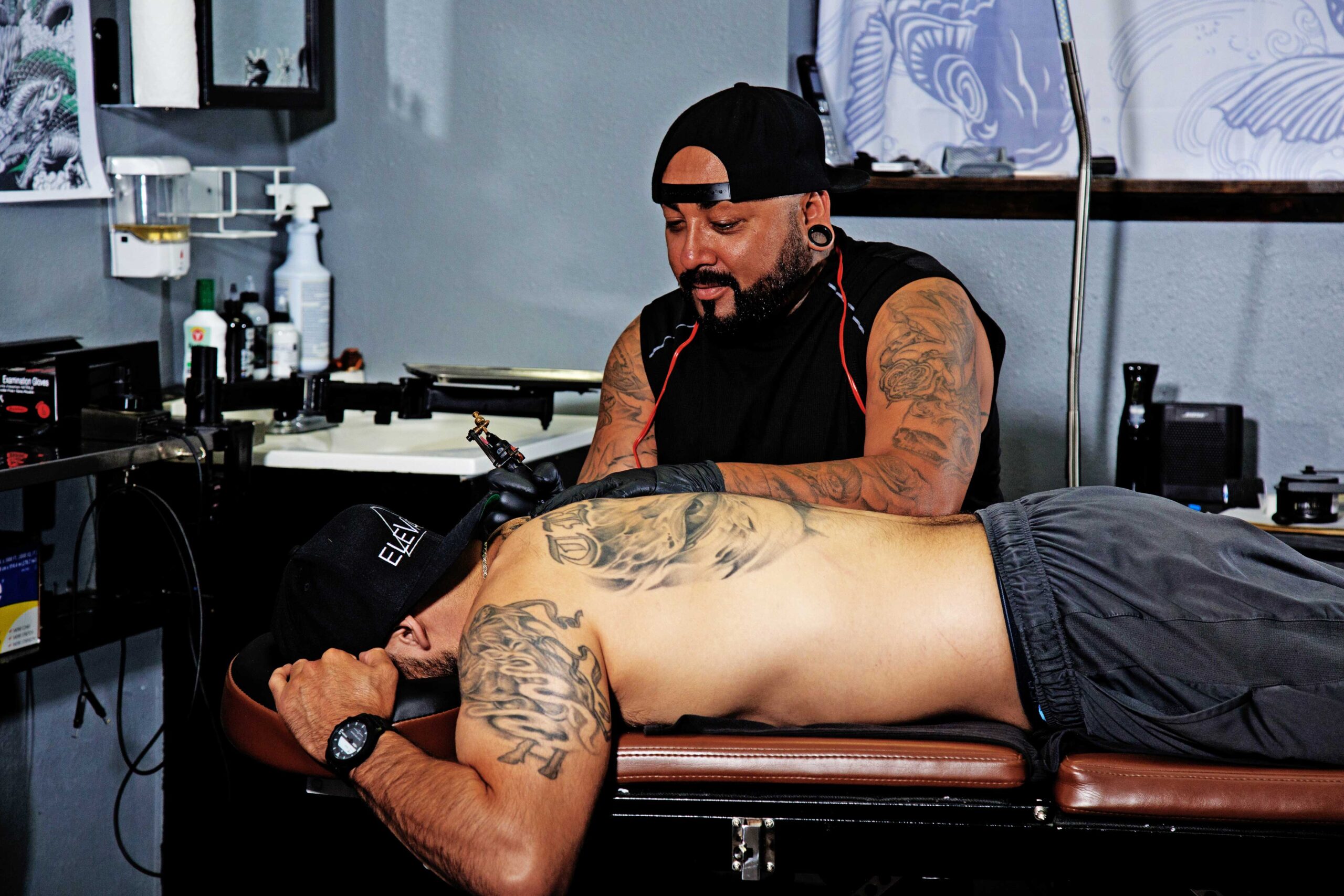 Star Room" where kids like him went to play, a sense of wonder and joy comes through in his voice as he says, "The room would be darkened so that we could watch stars as they were projected onto the ceiling." David also enjoyed drawing. Sitting in his hospital room, he'd illustrate cards for other kids, his brother and sister included. David also has special memories of participating in races up and down the hospital halls, with his dad running alongside him dragging his IV pole. And he proudly shares memories of Nurse Mary, and the day he walked down the aisle as ring bearer at her wedding.
But David's life was to be a series of sucker punches. His transplanted kidney lasted until he was 12. Art, his father's brother, stepped up to become David's second donor. But David was missing a lot of school and suffering from loneliness. More disappointment came in 2003, but once again family came through. His uncle's wife, Yolanda, donated. 
David endured more "punches." His scarred body caused the Marine Corps to reject him, and his ability to hold down a steady job was hindered. But all along, he kept up with his artwork, dabbling in charcoal and acrylics. His pain revealed itself through the angry faces he painted on canvas.
However, the one critical lesson David took to heart came from his father who many years ago said, "'Can't' is not a word!"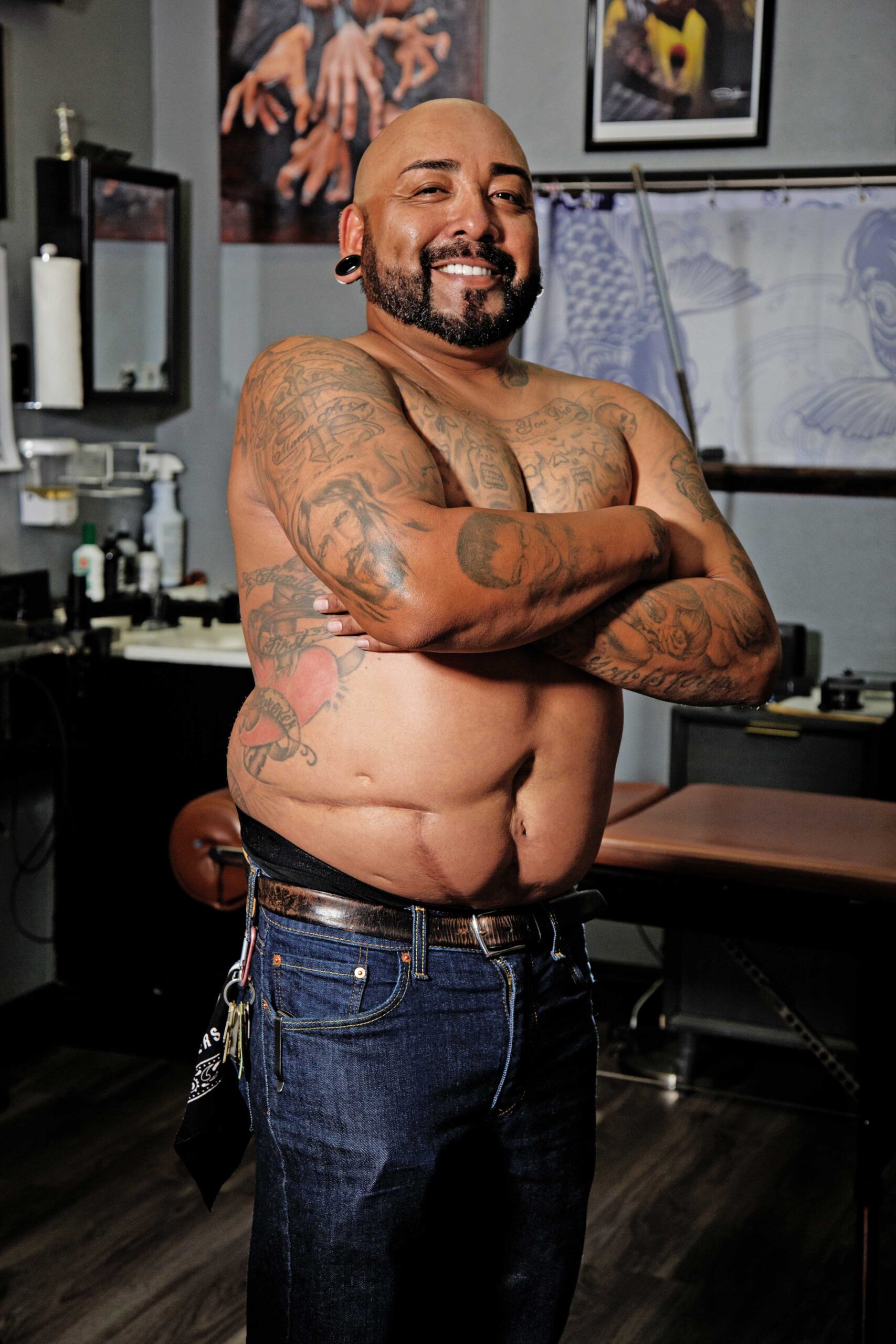 Speaking in a powerful tone, David assures, "Nothing was going to stop me from pursuing my dreams." He landed a construction job that started at 3 a.m. He felt he needed an artistic outlet to keep it together, so after work he'd head to a tattoo shop where he was an apprentice. He needed job training, even if it meant working without pay. And it paid off. Three young ladies came into the tattoo shop where David worked and asked for tattoos. David found one of them irresistible. "It was love at first sight," he recalls. One of the girls invited him to a party. He went, hoping Brittany would be there. She was. The two began dating.
It was 2012 when David's third kidney began to fail. David was drained, having to undergo dialysis treatments four hours a day, three or four days a week. He lost 40 pounds. He needed a fourth transplant. Brittany began driving him to his appointments and reminding him about his daily medications. It troubled David to think that she'd become his caregiver. He wanted more than that. But Brittany persevered. He'd go to dialysis at 5 a.m. Mondays, Wednesdays, Fridays, and some Saturdays, and then to work at noon seven days a week. During his treatments Brittany slept in the car outside. After taking David home, she'd begin her day as a hairdresser. "She is one strong woman," he adds.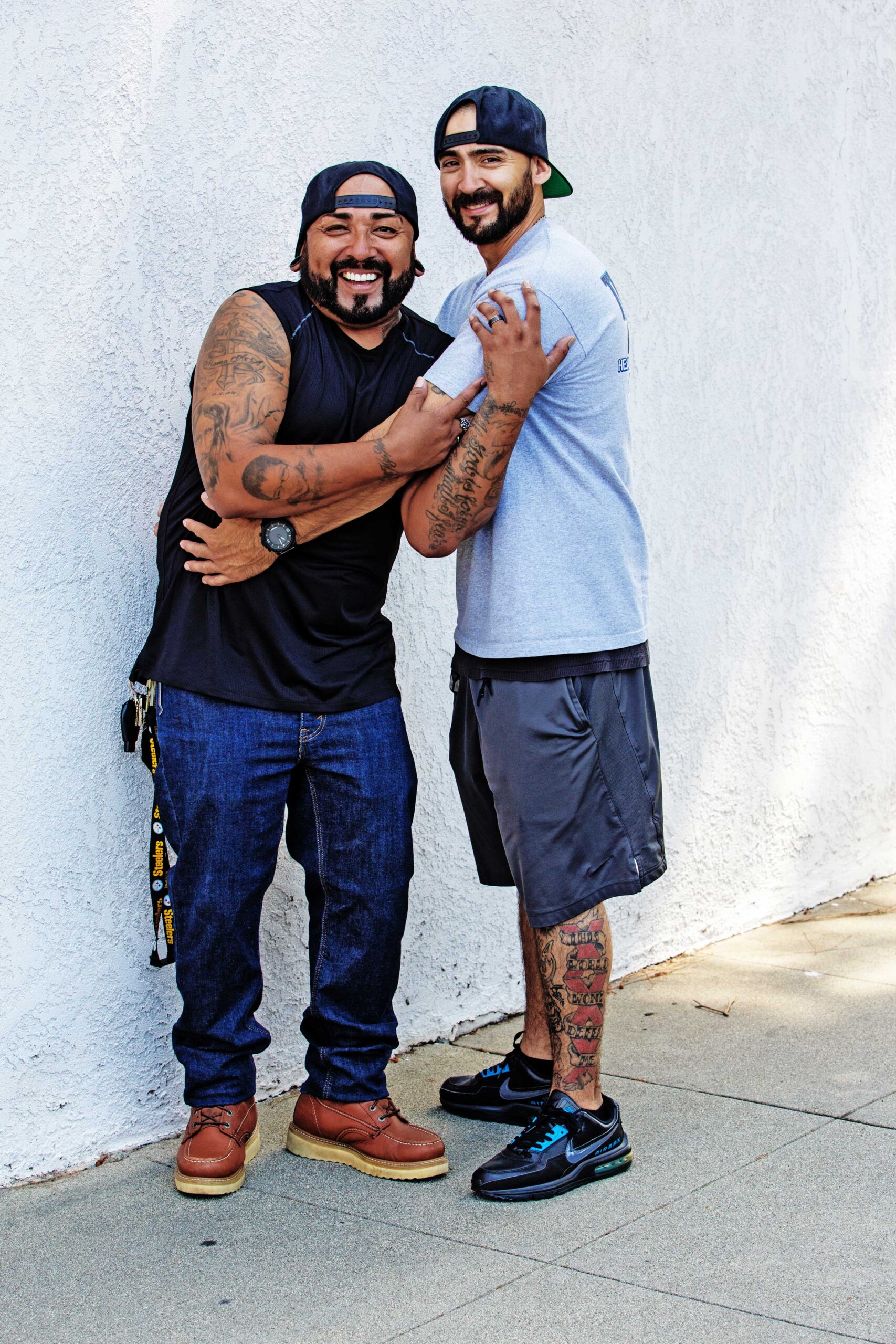 David's brother, Dustin, tested to be a donor but was told he'd be a better match for a young girl named Aimee. And, via the kidney exchange program, David would receive a kidney from Stanley, Aimee's father-in-law. David's extended family—including Aimee, Stanley, and the doctors, nurses, and others who cared for him—was expanding. For that he was grateful. "I'll hold them all in my heart forever," he adds. But there was still one thing he wished for, and that was a family of his own.
David's fourth transplant, and recovery, was made all the more difficult because of the scar tissue that was left behind from previous surgeries. Brittany thought David could use a new friend to help him get through his recovery. She introduced him to Frank, the beloved dog that the couple still dotes on today. "I was becoming more and more confident that she loved me for me, not for my disease." Their engagement came six years after they first met.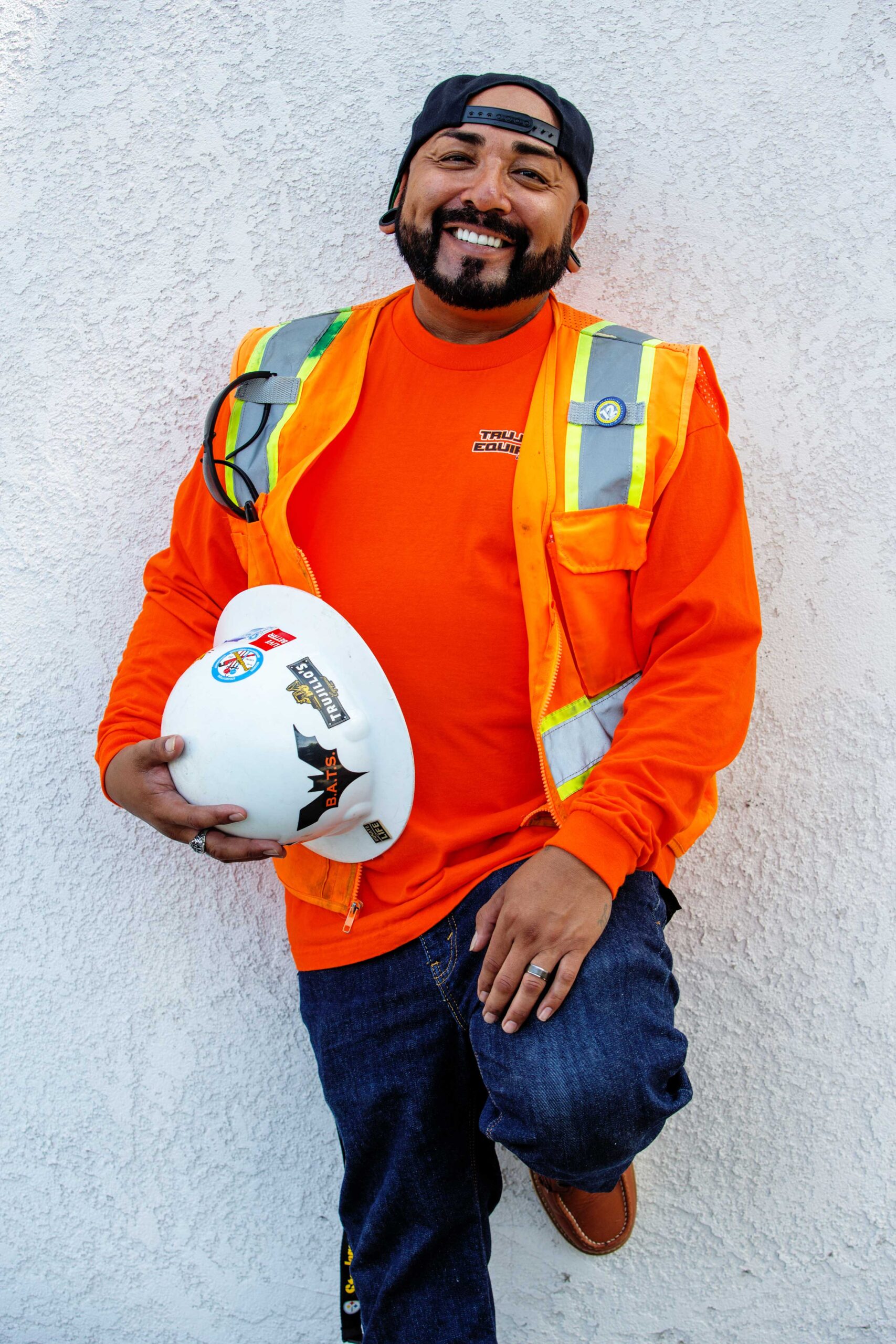 David and his brother are currently engineers at their father's construction company. Having a physically demanding job is tough for anyone but David takes care to drink lots of water and he reenergizes by taking plenty of breaks from commandeering heavy equipment. And he and Brittany have yet another family member to dote on. After doctors told David he could never father a child, Zion was born. She's now seven years old. And when he can, David gives back by volunteering at the Renal Support Network.
Still another punch to the gut was to test David's faith. It came in 2020. He was back in the hospital struggling to breathe for a week after contracting COVID-19. He lay in bed not able to sing, but he promised God he would, because after all, "can't" is not a word. Now he starts every day by singing the song, "Give Me Faith." Faith mixed with gratitude keeps that big, beautiful smile on David's face. "It's because I have so much to be grateful for," he emphasizes again. No more angry faces painted on empty canvas because he is not who he once was.
What words of advice does David have for others in similar situations? "Remember, 'can't' is not a word! There's definitely hope for everyone."  —To quote the words of Jiminy Cricket, "If your heart is in your dream, no request is too extreme."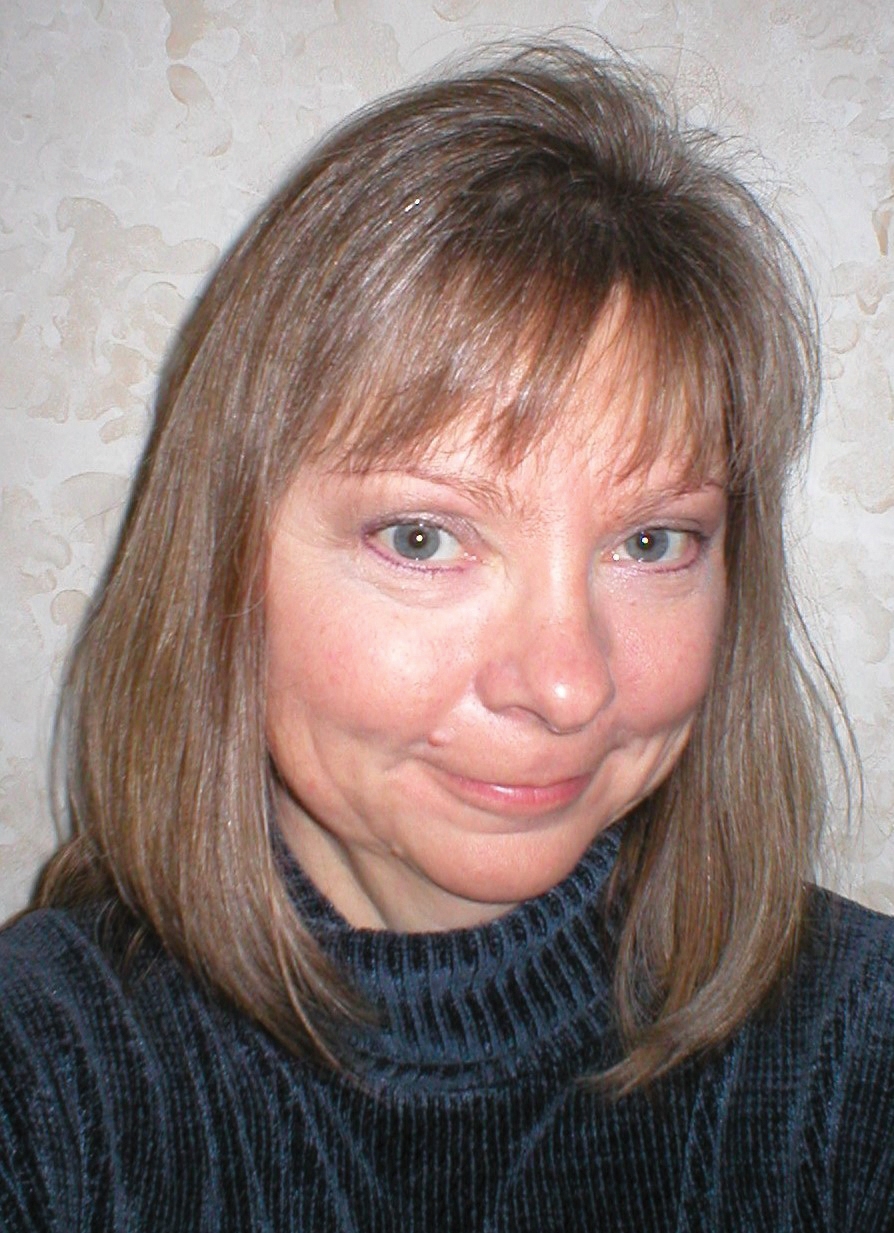 Mary Nesfield has enjoyed a long career in magazine publishing. She is a freelance writer and editor for Renal Support Network and works from her home in Columbia, South Carolina.
Web ID 4048