Chair Yoga & Dance
September 28, 2021 @ 11:00 am

-

11:45 am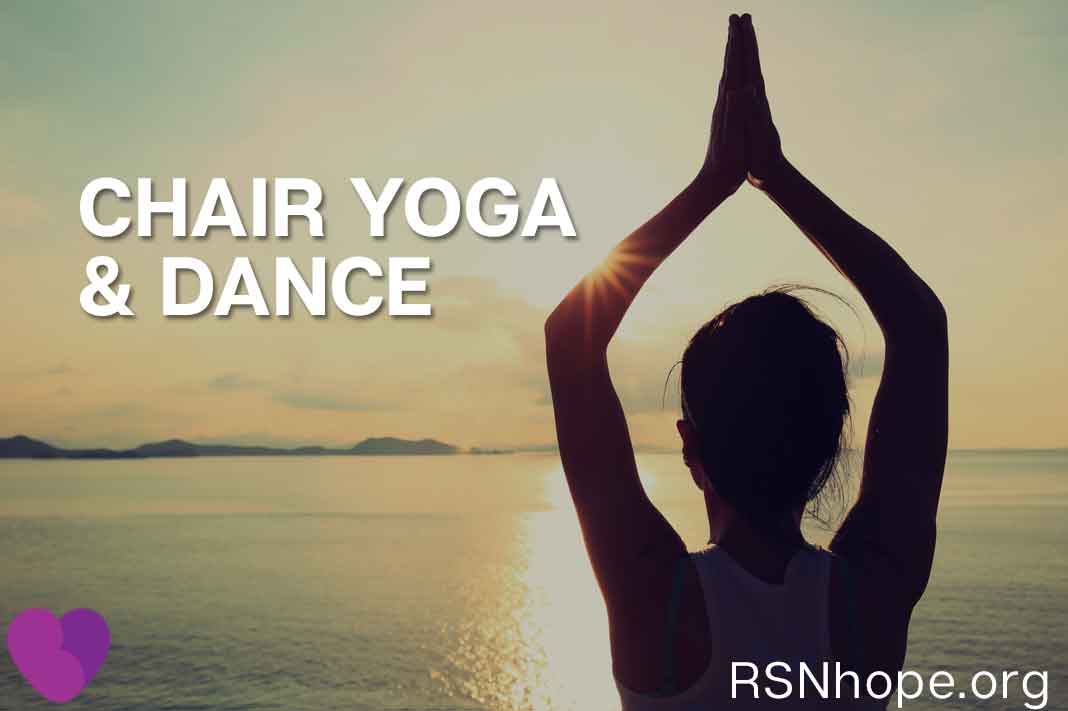 New Exercise class starting May 6, 2021!
Chair Yoga & Dance led by Nicole Simpson is an adapted form of chair yoga with a dance component using integrated yoga moves coordinated to lyrics of timeless popular music. The class starts with a warmup, then a dance segment where the main moves are introduced prior to each song, and finishes with a segment of some yoga exercises & cool down. This style is gentle, effective, and fun with an emphasis on posture and proper breathing.
Great for various conditions from general deconditioning & poor posture to joint issues, injury & disease. Participants gain better function in daily living activities with benefits such as:
Builds strength, balance, and flexibility with the added benefit of coordination through dance
Lubricates joints, ligaments, and tendons
Improves circulation, pain management, and mood
Reduces stress, anxiety, and blood pressure through mindful breathing
More restful sleep and overall sense of wellbeing
A typical class is 45 minutes in length with a 3-minute average of introductions & instruction to the virtual aspects in the beginning and at the end with any questions & comments. Joining in this special community, time flies as you lose yourself in the fun activities and familiar music.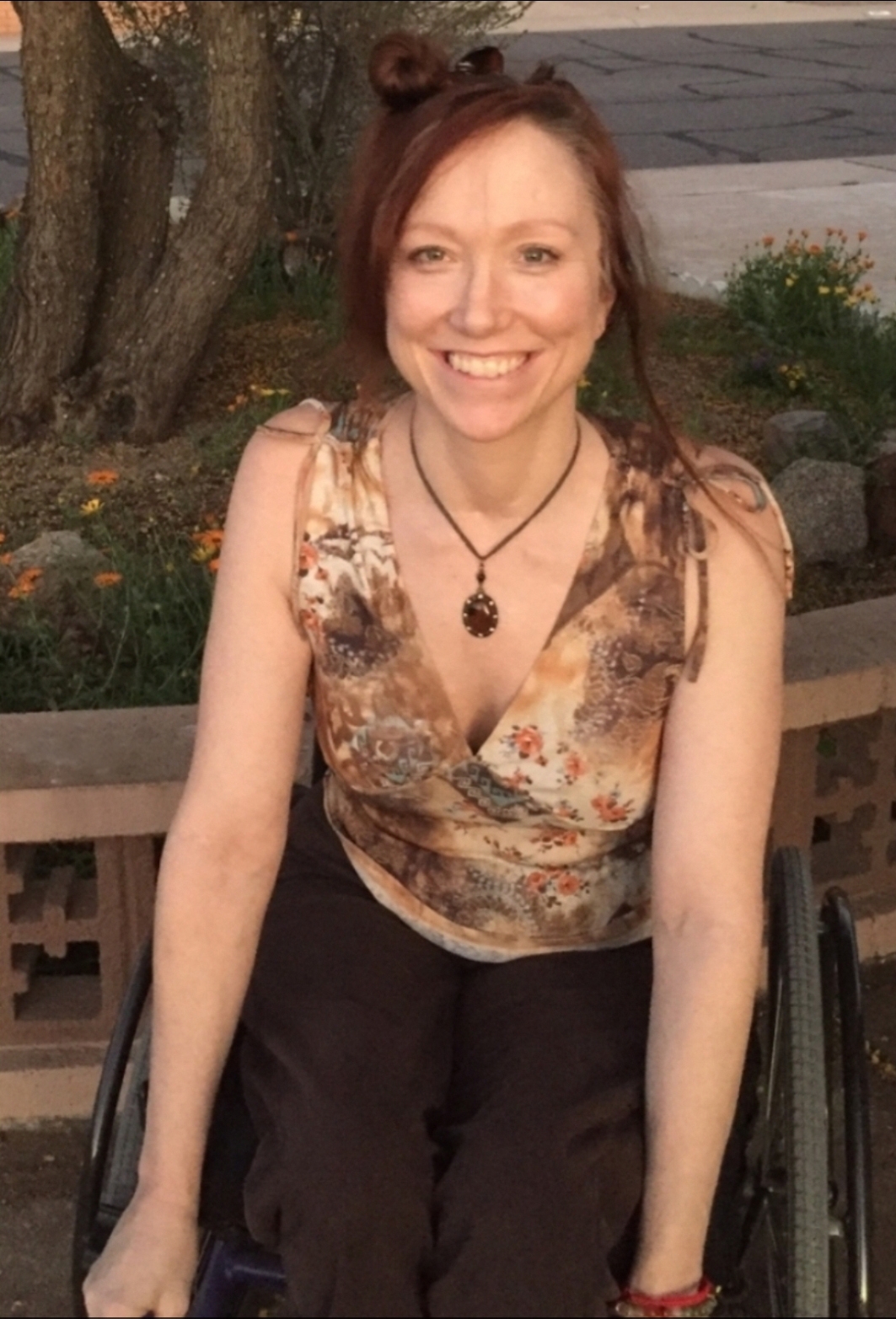 Nicole Simpson is a fitness and wellness professional with over 30 years in the health industry and holds a Bachelor's Degree in Kinesiology specializing in Exercise Science. Her degree includes an internship in Clinical Exercise Physiology training individuals with different injuries & disease in a gym setting. With over 20 years' worth of skills in meditation and the eastern arts of yoga, tai chi, and qigong, Nicole is also a wheelchair user with paraplegia due to a spinal cord injury sustained in 2002 and an Ovarian Cancer survivor since 2007! As a group fitness instructor and a personal fitness trainer, she uses her experiences in both eastern & western practices and injury & disease with a passion for dance to bring you Chair Yoga & Dance.
Every Thursday, 11:00am – 11:45am Pacific Time
Find the correct time of the meeting you wish to attend in your timezone
Space will be limited, use the form below to register: