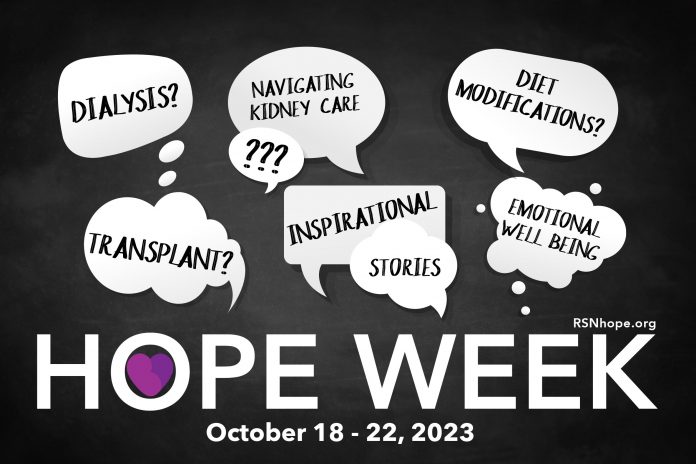 RSN's 2023 Hope Week, 30th Annual Patient Education Meeting  October 18 – 22, 2023
Five Educational and Hope-Filled Days!
Since 1993, RSN has presented the Annual Patient Education meeting at no charge to people who have kidney disease and their families. In 2020 RSN introduced a national, virtual five-day event. Speakers include healthcare professionals and people who have learned to live and thrive despite having kidney disease. Each day has a series of presentations that focuses on a specific disease or treatment for kidney disease including an entire day dedicated to pediatric youth. Wednesday – Focus on Dialysis Care, Thursday – Focus on Transplant, Friday – Focus on Lifestyle Issues, Saturday – Focus on Chronic Kidney Disease Prevention, Delay Progression and Treatment, Sunday – Focus on Youth, Family and Kidney Disease and Support Group for All Ages.