Emergency Preparedness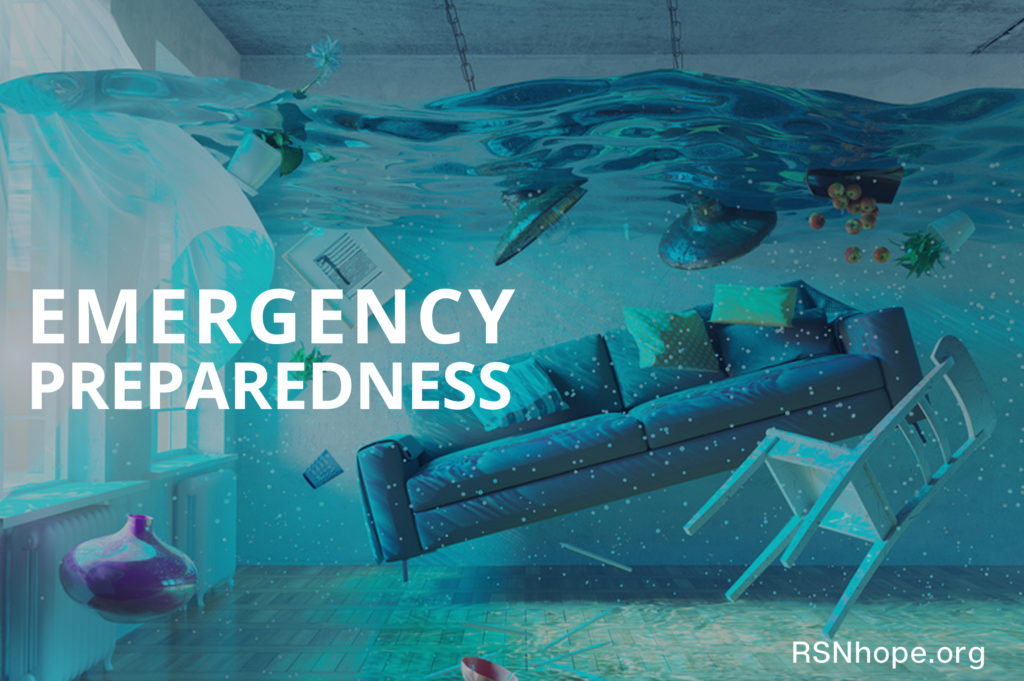 Preparedness PSA by Renal Support Network
A disaster is an event that can result in significant harm to lives and/or property, as well as disruption in daily activities. For the people receiving kidney dialysis or living with a kidney transplant, planning for emergencies and disasters can be the difference between life and death. Dialysis and kidney transplant patients must take special preparedness measures to ensure their own health and safety during and after disasters. Here you will find resources to help you put together a plan to help you be prepared in the case of an emergency.
(KCER) serves as a great resource to patients and professionals. An example for patients is the card. These Patient Identification Cards, from KCER, provide the basic information to help the patient and dialysis provider locate information in case of an emergency.
Download a copy of the card: Interactive type-in and print version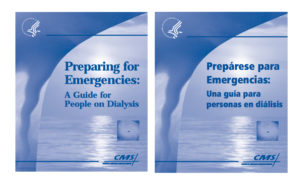 Websites to help you and your family PREPARE!
For more information and links to CMS disaster planning activities and resources, please visit http://www.cms.hhs.gov/Emergency/. The National Kidney Foundation is host of a clearing house of Coalition activities that can be accessed at www.kidney.org/help.
National Dialysis Clinic Hotlines
Be prepared with all the necessary information a temporary dialuysis unit will need in order to accommodate and provide dialysis treatment during an emergency. Download and collect information and attach forms to this dialysis transfer form
Stay Informed with these Weather Tracking Website
During the summer months you can keep track of the current hurricanes, tropical storm systems and new ones developing here: http://www.nhc.noaa.gov/